For years now we have been saying we want to do a calendar. But you know how it is and other projects keep pushing it to a back burner. But as we are loving this spring weather and all the animals on our farm (who are also loving the spring weather) I got an idea for a post–the Animals of Crazy Boy Farm.
But first I wanted to invite all you to our spring open house on May 31st, from 1-4:00. We will have tours, up close encounters with some of our animals, tasty food (we will provide the main dish, please bring a dish to share), great conversation and more. Hope to see you there. And don't forget we still have some CSA shares available here.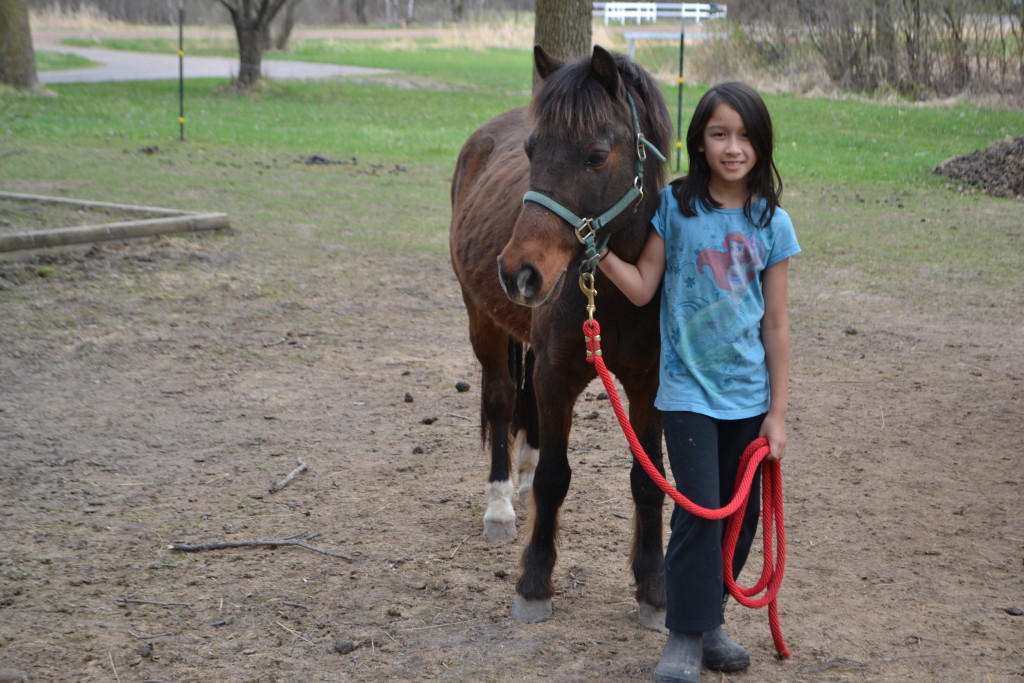 Avril and Buddy, the pony we were given last year. Avril is training him as part of her 4H horse project.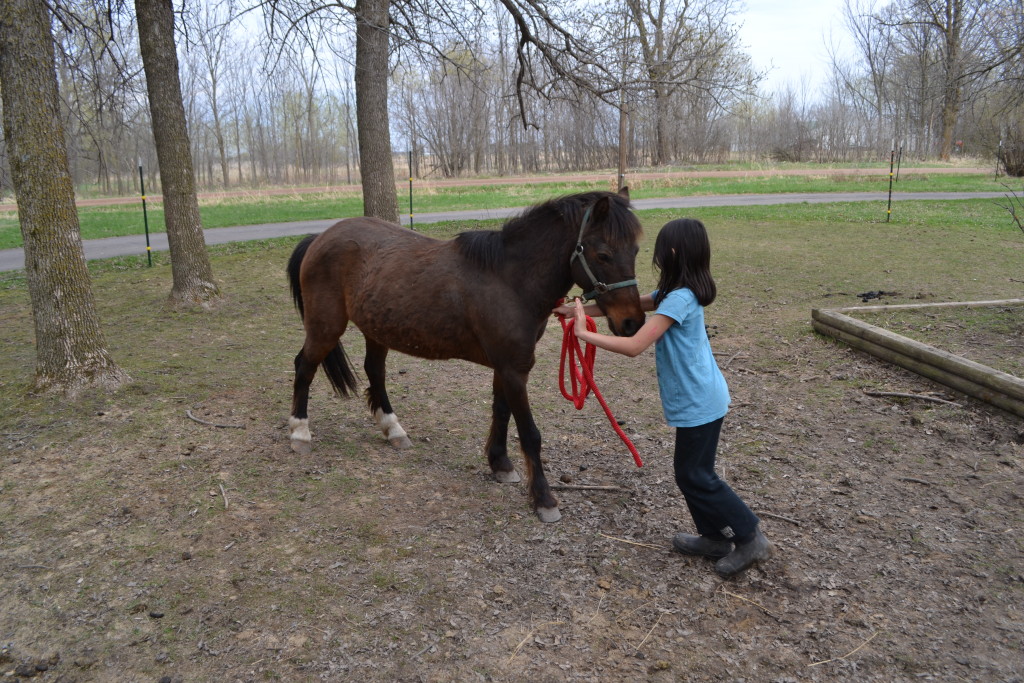 Avril practicing backing Buddy up.
Mavis would love a pony of her own but we are working on being content with what we have and what we do have is a mini donkey. Donkey (his name was Jack but since we already had a Jack he became Donkey but now Mavis has decided he needs a better name so she chose John) came to our farm 2 years ago. For a long time he was the biggest animal we had. He loves the attention but is still stubborn.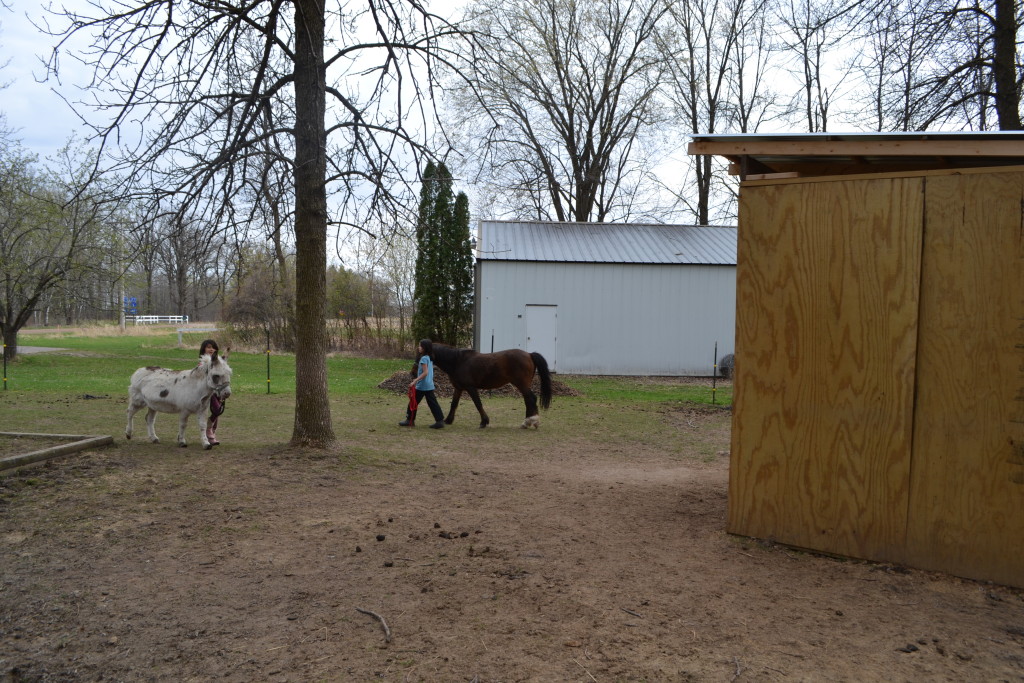 Mavis and Avril practicing "ground work."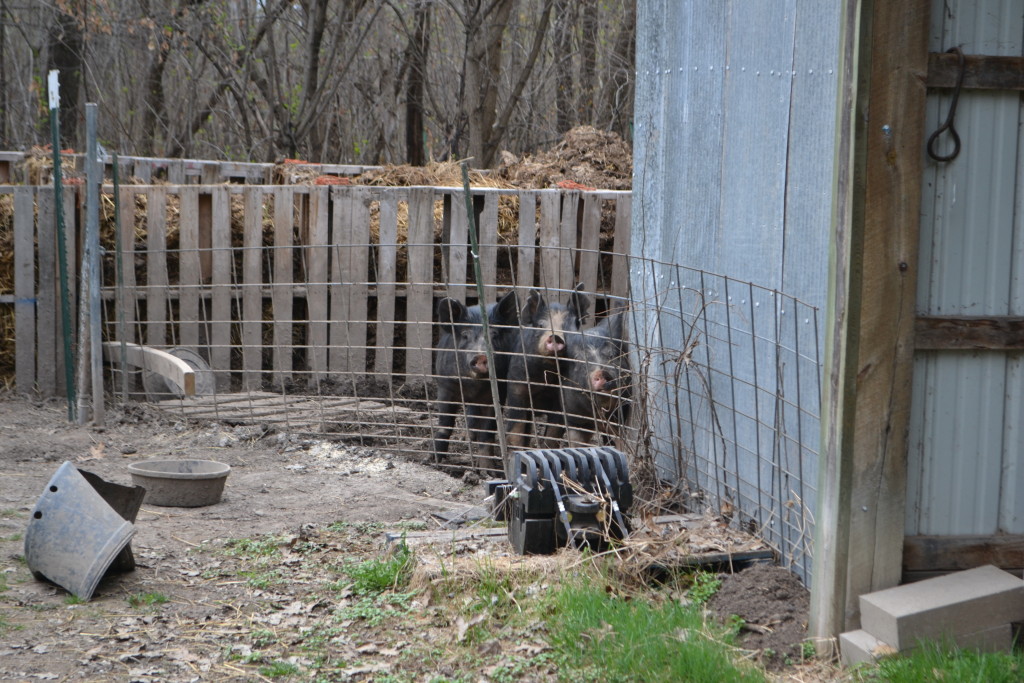 Berkshire hogs joined our farm last year. We are expecting babies in June. Here they are waiting for dinner.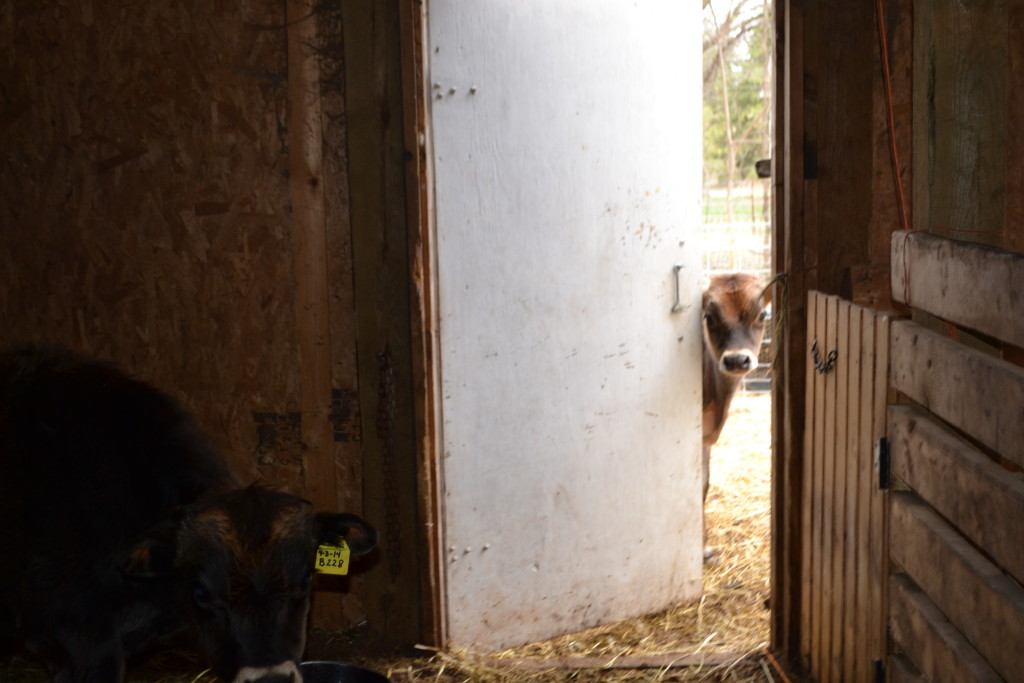 In this post we talked about jersey calves joining our farm. Well here is what they look like now. It was a rough winter and we have learned alot along the way. Out of the 5 we have 2 left but they are going strong. As another farmer friend told us when farming with animals "the learning curve really stinks!" But we are very happy with these boys.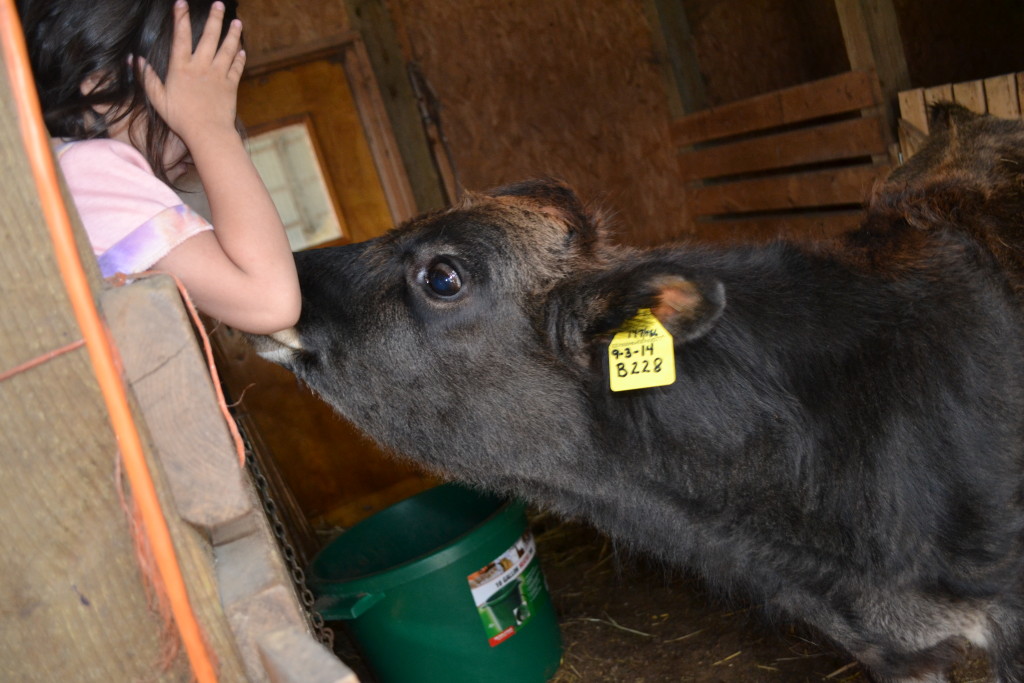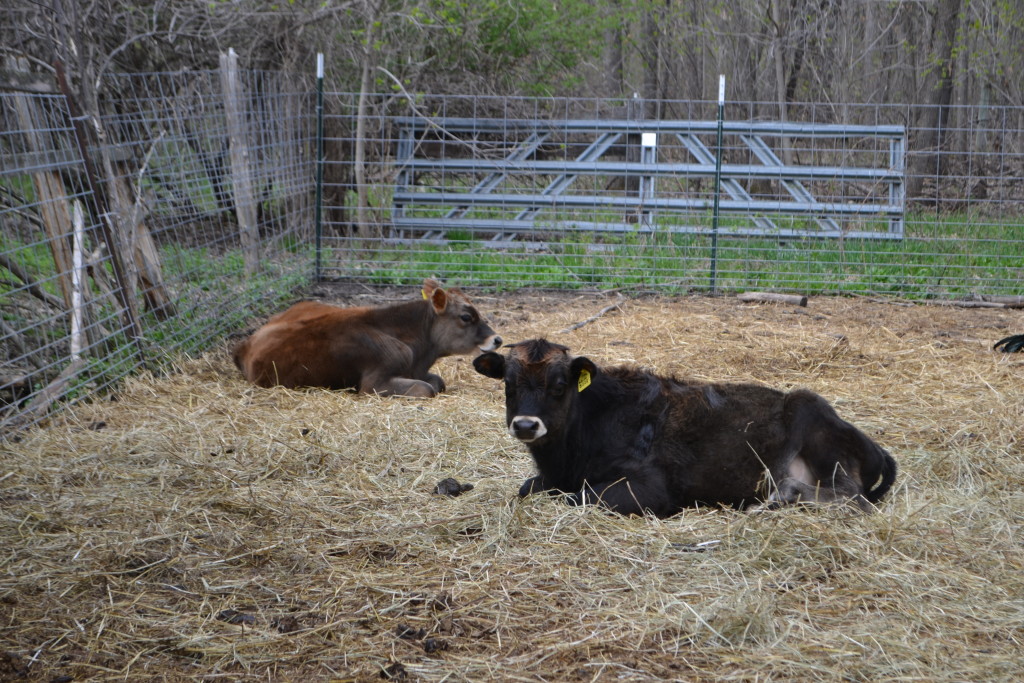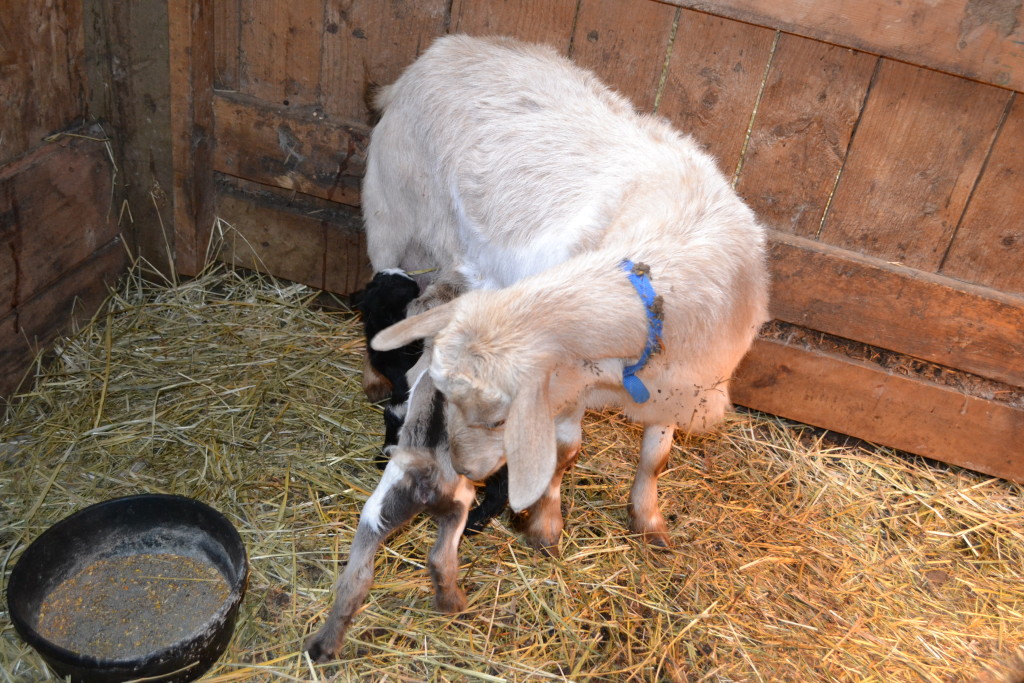 It is now goat season. These 2 were born yesterday and we actually got to see it. All the children except for the baby were there to see at least the 2nd baby born. As Two said, "boy the miracle of life is messy!"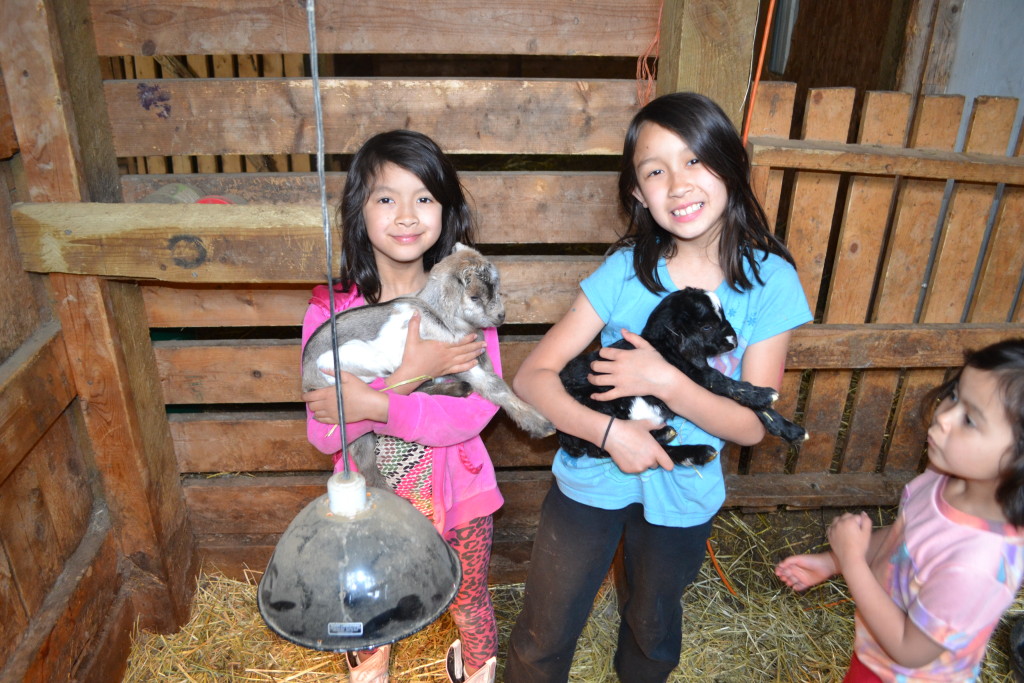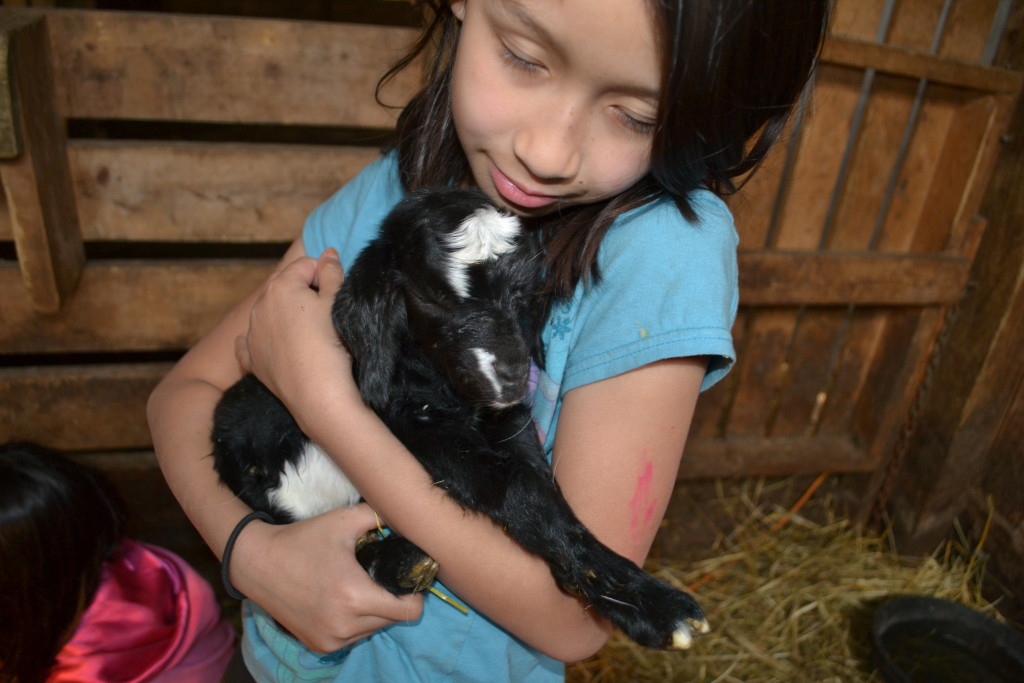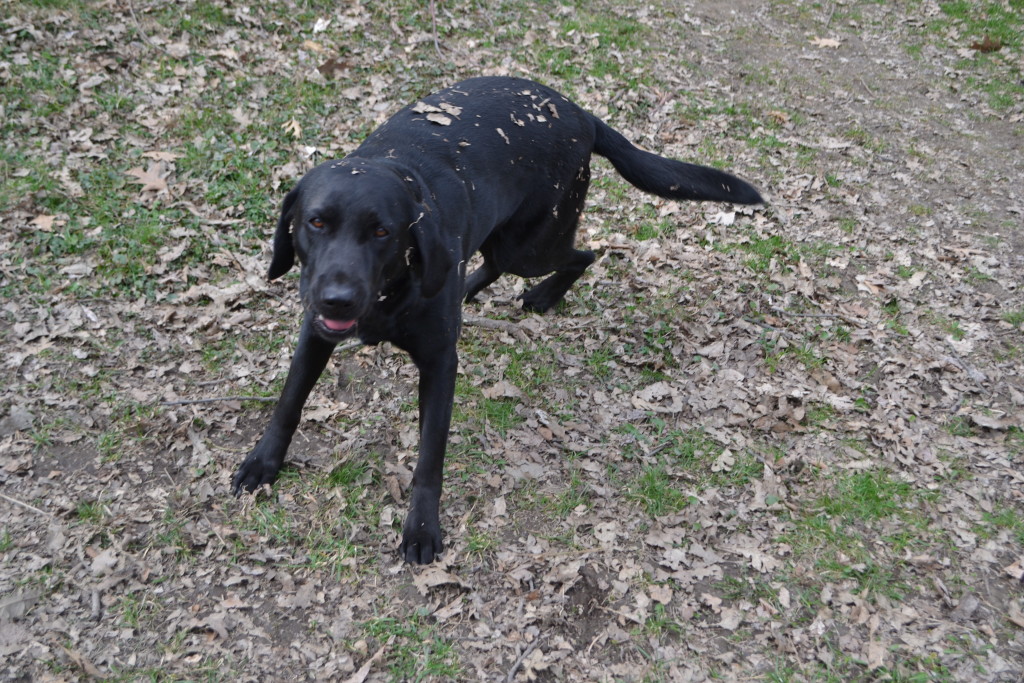 Then of course there is Jack, our constant companion. He is loving this warm weather and a quick role in the leaves.