This post contains affiliate links.
Proeun and I were on our yearly gettaway this Thursday. We may be a bit behind but on Wednesday we started getting the strong impression that the Coronavirus would be affecting our family (and community) much stronger then we originally thought. We talked briefly about what our financial plans should be if Proeun's work closed. We already homeschool and stay home much of the time so that was mostly the extent of our talks Wednesday night.
We went to Duluth for lunch and some shopping. We were enjoying each others company so no radio. In the late afternoon we checked in at our hotel. While we were unpacking and settling in we turned the news on. It was shocking how fast things were changing. States were shutting down schools and declaring a state of emergency. New York had established the first containment area in New Rochelle.
Locally things were changing as well. We went to dinner. Normally there is a 1-3 hour wait for dinner at this restaurant. On Thursday there was no wait and a lot of nervous smiles.
We went to bed Thursday night wondering if we should cut our time short and head home. In the morning we both knew that when we turned on the news more would likely have changed overnight.
We had our breakfast and headed home. We stopped at Walmart on the way to fill our water jugs. I didn't expect the whole toilet paper thing would be present in northern Minnesota but yep no toilet paper on the shelves. The baby wipe aisle was pretty bare as well, as was the bottled water.
Matthew Wood is one of my favorite resources for herbal health information. He has an email list I highly recommend. His recommendations include standard (but not so standard) practices of early bedtimes, increasing vitamins and minerals and avoiding sugar. He posts updates on the Coronavirus on his home page.
Honestly most of us have no idea what to do when we are sick. There was a young man behind us in line at Walmart with a cart full of 1 liter bottles of Mountain Dew and skittles. He was stocked up I am telling you, probably 20 bottles or so.
But in all seriousness we often are our own worst enemies. I know in our family we tend to have a cycle were we start adding more and more activities and duties then all of a sudden someone is sick. I have a saying that when we get sick it is our body telling us, giving us permission and commanding us to slow down. So we do. We clear our schedules and stay home and rest. Now I am aware that we as a family have a great deal of privilege to have that as an option and we are not in the high risk group for this illness but there are other illnesses and health is about more then avoiding the Coronavirus.
One thing Matthew Wood says is with herbal medicine it is less about killing the virus (or bacteria, illness, etc.) but building up the body's systems so that it can effectively fight the infection. This is a good practice no matter what the illness. So this is what we are doing to build up our body systems.
Early bedtime. By 10 at least but the earlier the better
Reducing Stress. This is closely related to the first because if you lie in bed at night worried about the Coronavirus you won't sleep. Stress is very debilitating and we want to build our body up.
Washing hands. I have not tried making hand sanitizer but I have heard there are recipes online and when we stopped at one shop they offered us some when we came through the door.
Reduce sugar. When I am looking for new recipes to try I normally search for Keto or THM recipes as these tend to have no sugar. Here is my favorite THM cookbook. More on THM in a later post.
Increase fruits and veggies. While at Walmart Proeun went to get some vitamin C and Zinc. The shelves were bare! He tried ordering some online and it is out of stock. But there were still plenty of citrus fruits and bell peppers (vitamin C), and don't forget greens and mushrooms, etc. Garlic and onions are also amazing traditional staples for fighting illness.
Learn the things that make you feel nourished and cared for and do those.
Research and try some immune boosting foods.
When we arrived home I made a batch of elder berry syrup. My favorite recipe comes from this book. But there are many recipes online.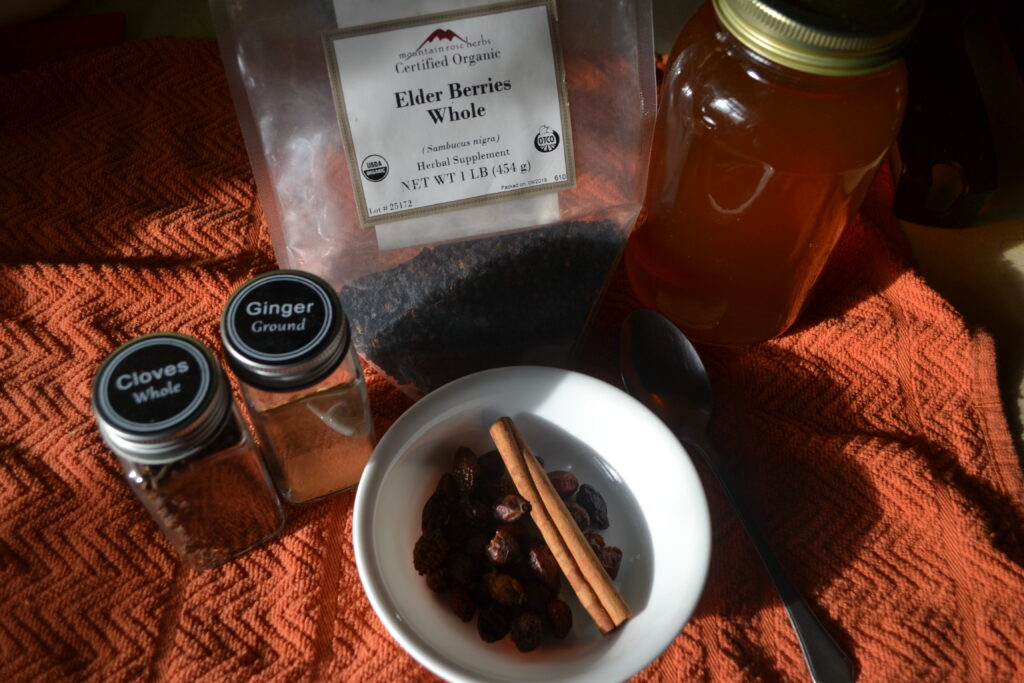 I also started a mushroom bone broth. I had some lamb bones left over from a dinner during the week. I added astragulus root (I got mine from here but they are pretty backed up right now. Could also use this powder), reishi mushrooms, shitake mushrooms, 2 onions, a whole head of garlic and some apple cider vinegar. There are also vegan immune boosting broth recipes online.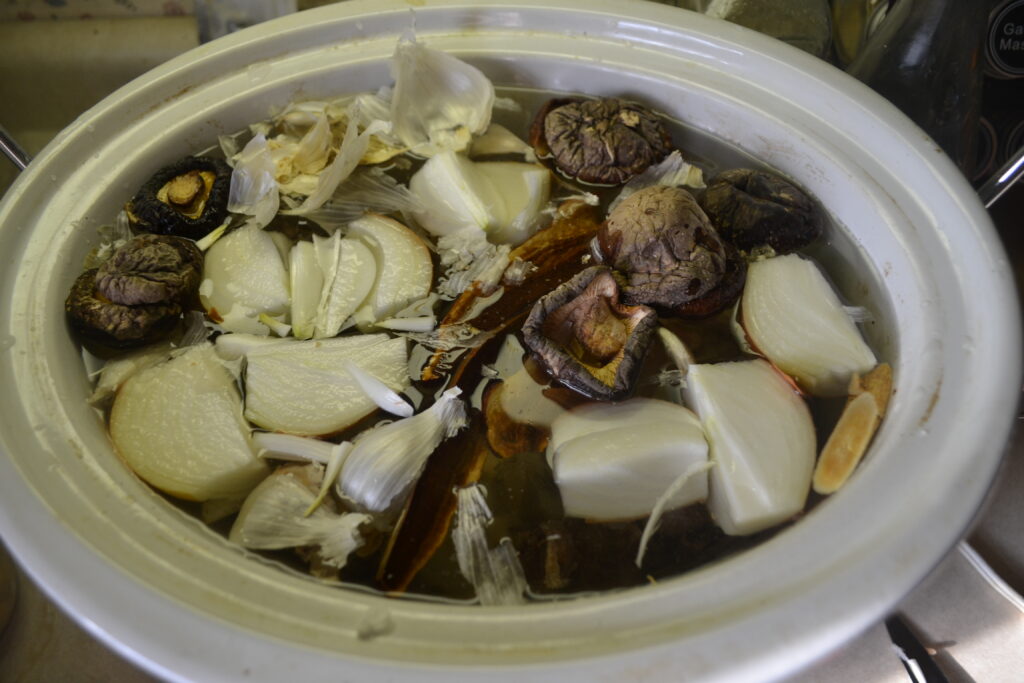 There are so many resources out there. If you are interested in taking classes on herbal health I have taken classes with and highly recommend the following schools and instructors Green Wisdom School of Natural and Botanical Medicine, Women's Environmental Institute (I HIGHLY recommend their upcoming class on Lyme Disease!), Erin Piorier, and Angela Campbell.
If you prefer books. Here are some of my top recommendations to promote herbal health.
I am all about teaching my children how to be healthy. This book not only has my favorite elder berry syrup recipe but lots of recipes and activities to get kids excited about herbs.
I also highly recommend Staying Healthy with the Seasons. This Book is written more from a Chinese medicine/ body systems perspective. It goes through the seasons of the year and which body systems are more closely related to that season with recipes and action steps to promote health.
For just basic health and wellness my other favorites are Rosemary Gladstar's Recipes for Vibrant Health and The Gift of Healing Herbs.
I told my sister I hope we all are reminded how important our health is. We should also be empowered that there are things that we can do to promote personal and familial health. What are you doing to stay healthy?