It has been ages since I wrote. What have I been up to? Well a full summer of swimming lessons, rural school, camping and honestly I can't even remember what we did except try to get a break as much as possible and try to recover. 2017 was a very difficult year for us as a family and it really felt like we had never been able to slow down and catch a breath. So our goal for this year was to get healthy–mind, body and spirit. But it seemed like I wasn't really able to get started on that goal until this summer when I came across Sharny and Julius in a Facebook post. I was inspired by Sharny's story and realized she had a similar number of children, was a similar age to me and we had similar before (only my before picture was actually how I looked at the time). I began to think maybe I had another option then accepting that my body would never be fit again (actually I don't think I had ever been really fit, only young).
Their program was affordable and I signed up for their 8 week exercise program. Each day was 15 minutes or less and could be done in your home with no special equipment. The very first day was a challenge but I persevered and completed all 8 weeks!
While I began with Sharny's eating program as well I was introduced to Danette May and her 3 day detox. I had always wanted to do a detox but was told you couldn't if you were nursing or pregnant. I have been one or both for the past 15 years! But this detox was completely food based so I felt safe doing it. Also my baby was no longer exclusively breastfeeding. Danette May has alot of tragedy in her story. She lost a son at childbirth, followed by divorce, extremely hard economic times and depression so debilitating she couldn't leave her house. She used health–nutrition and exercise–to change her life around beginning with her mental health and outlook. I really needed help in this area and so I tried the detox. By the end of day 2 I called me mom and told her, "I am happy for no reason!" This was a huge change in my life.
After the detox I started looking really closely at how I was eating. As Danette said nutrition and food is 80% of our health. So I knew I couldn't go back to the way I was eating before. Around this time my father went in for open heart surgery. Hello wake up call!
Then I remembered Trim Healthy Mama. I had been one of the original mamas back when the book was first published 5 years ago. I enjoyed it, lost alot of weight, and then got pregnant again. Then life hit me full force. This time around there are so many resources (like pictures, and blogs and products!) to help you on your way. This was the one time that Proeun and I could agree on what was healthy and the whole family enjoyed healthy food regularly. So I once again became a Trim Healthy Mama.
Now I am down 20 pounds. While I am not lighter then I was in high school I am wearing a smaller size clothes and am feeling completely satisfied and nourished. It is amazing knowing that you are putting in the time to take care of your health because you are worth it. Now if I were to pick one word to describe how I feel it would be Vibrant.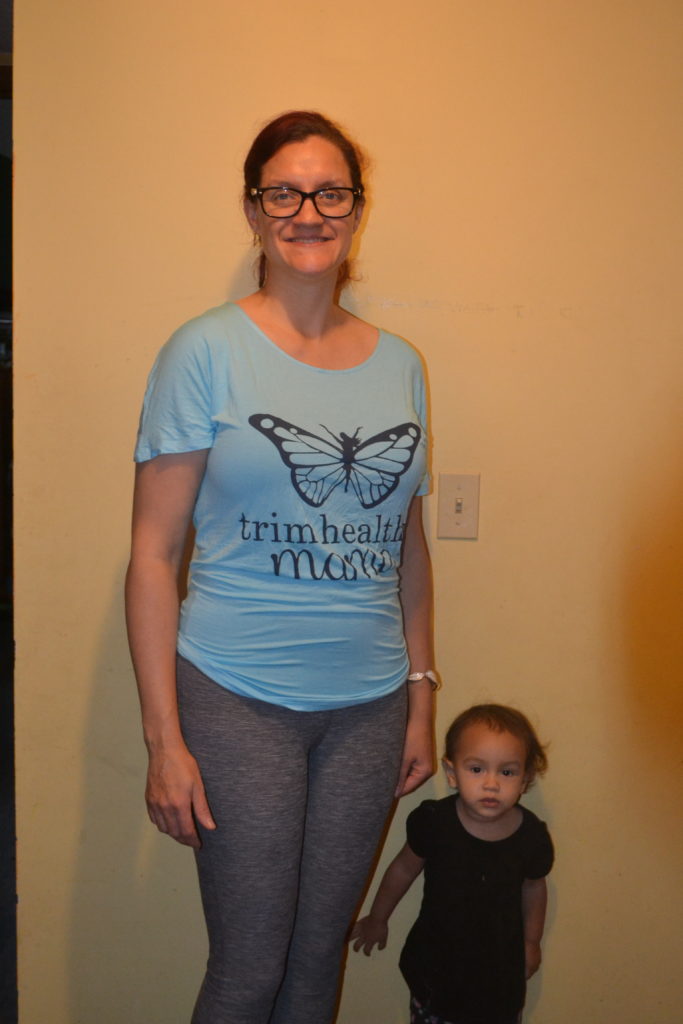 I was so inspired that I decided to become a coach! I am now a THM (Trim Healthy Mama) certified coach. Here is a link to my coaching page.
So I have been doing THM for awhile and not really talked about it. But I was inspired today. By what you ask? My snack.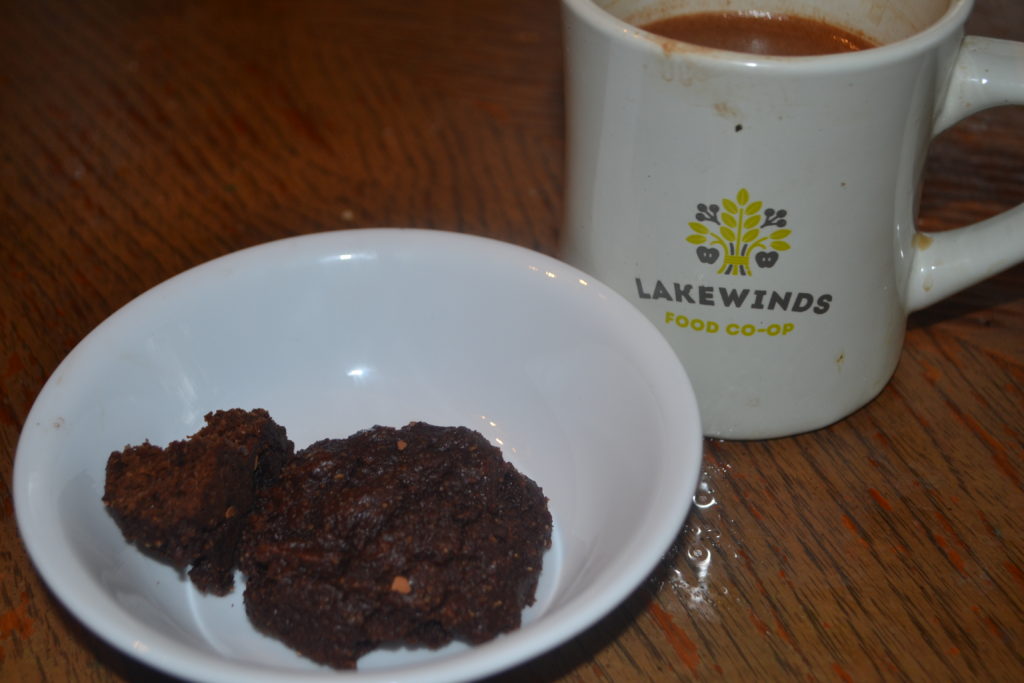 As I said there are so many great resources out there. This week I am doing the October Challenge with My Montana Kitchen. This is a Fuel Cycle Challenge which is designed to cycle through different fuel (food) types to rev metabolism. It is not recommended unless you have been on THM for 6 months or over. But that doesn't mean that you can not enjoy some of the delicious recipes. This snack was so good it inspired my post today! Chocolate Peanut Butter Cookies and Secret Ingredient Hot Chocolate (the secret ingredient is okra). I made the salted caramel version.
All the recipes have been great but another favorite is Southwest Chicken Salad. We had this for dinner last night and Proeun took the leftovers for lunch. Literally every time I have talked to him today he has told me how much he enjoyed the salad.
If you are interested in learning more about my health journey or talking about how you can get started on a path to better health–mind body and spirit check out my coaching page.