I remember when I only had to contend with the lure of TV. We didn't have cable either, or DVR so it was limited to the time that children's programming was actually on PBS. I am sounding very old but it is true. Now we have multiple electronic devices that provide hours of entertainment at any time of the day or night. I feel like I have been fighting a losing battle against all this mindless entertainment.
Luckily I have my sister to help me combat it. She has always had a love of board games (though she also loves some good tech) for the past couple of years she has painstakingly picked out age appropriate board games to give my children as gifts. Here are just some of this year's Christmas offerings.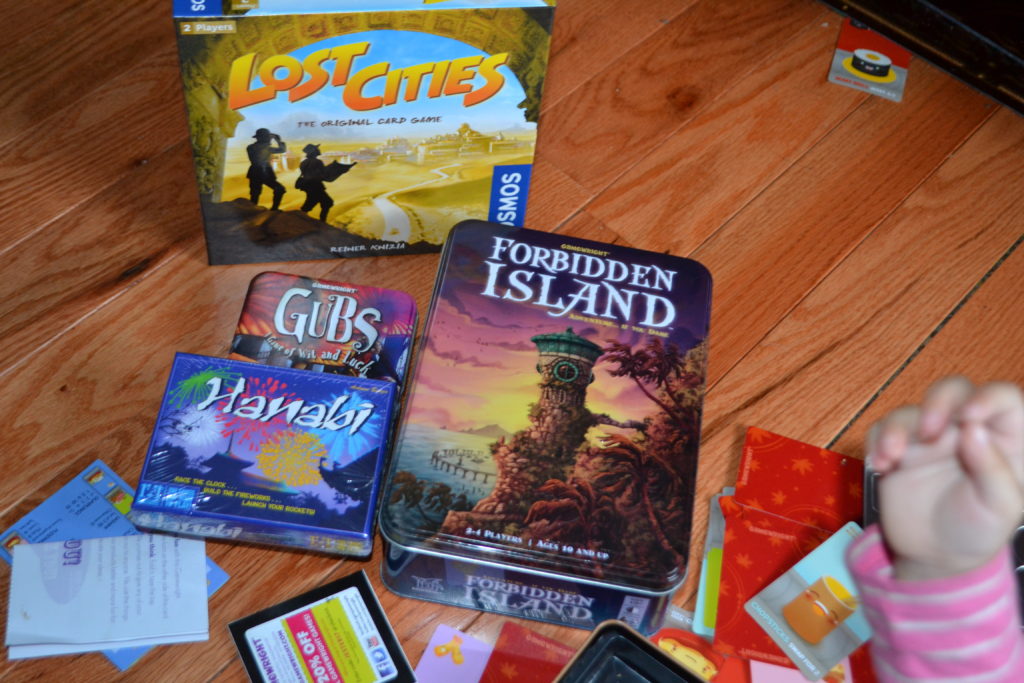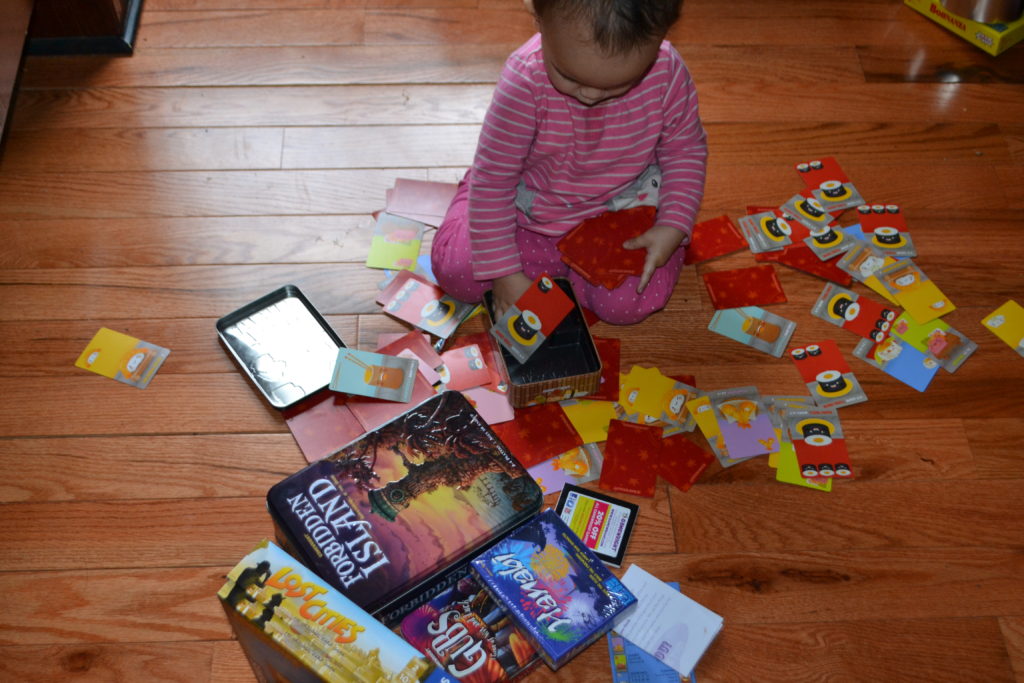 We haven't delved into all of them yet but that is just because we have found a favorite–Forbidden Island. I enjoy board games but I have tried them before with my children and often struggle with rampant competition that often ends in tears no matter how much I lay down the rules of "being nice." But with Forbidden Island  the players work in cooperation to beat the game. You work collaboratively to capture the treasure and get everyone off the island before it sinks. We are hooked. We played for the first time yesterday–all afternoon. Then into the evening. I finally had to say "ok only one more time before bed." The best part is because everyone was working together even the little ones could team up with a bigger kid towards a larger goal.
Now I am inspired to pursue more games. What are some of your favorites, for children or adults?