Baby season has begun here at Crazy Boy Farm. This year we did things a little different. We waited until our females actually went in heat before putting them in with our males. So this year we actually sort of knew when the babies would come. So we were watching for signs and doing night checks and trying to be as prepared as possible.
Our first batch of babies was piglets. Their mother Elsa had really struggled last year (her first farrowing) with breech births and long labor and ended up only giving us one live baby. So this year we really weren't sure what to expect. We were just hoping that it would go easier for her and hopefully some live babies.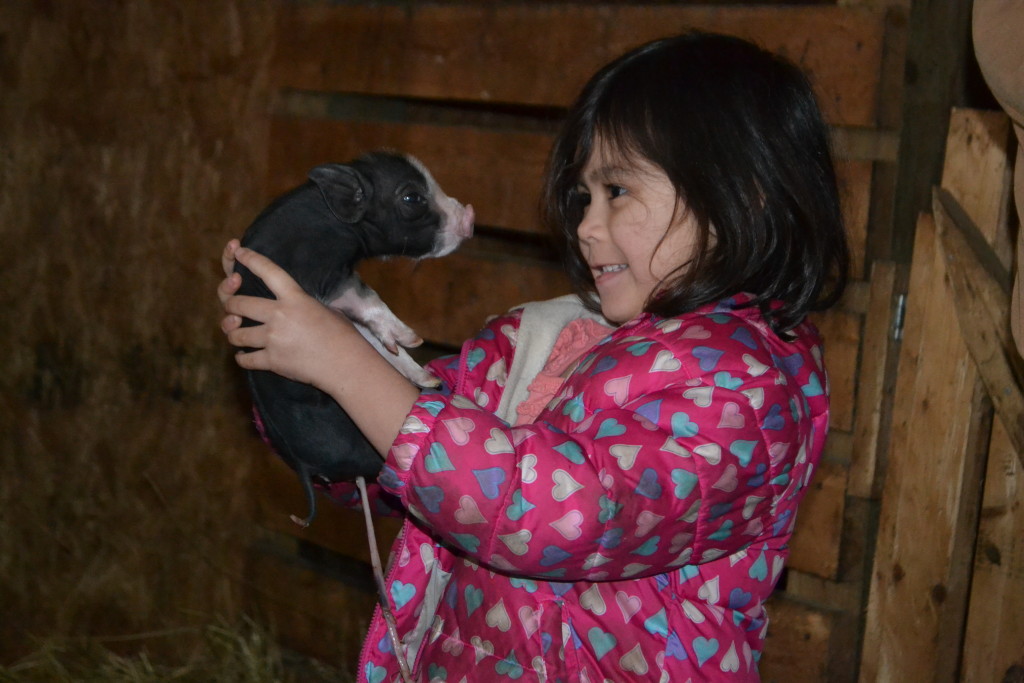 She ended up giving us 10! Being a purebred Berkshire Hog (a heritage breed or old breed) she hasn't been bred to give lots of babies. At the most we were hoping for 8. So when 7 and 8 came out together we thought we were done, but then about an hour later number 9 came out and 3 hours after that 10. Effie in particular is very happy with the piglets as you can see above. And Avril has really made a wonderful midwife for the animals learning how to clean the babies and make sure they are nursing and thriving.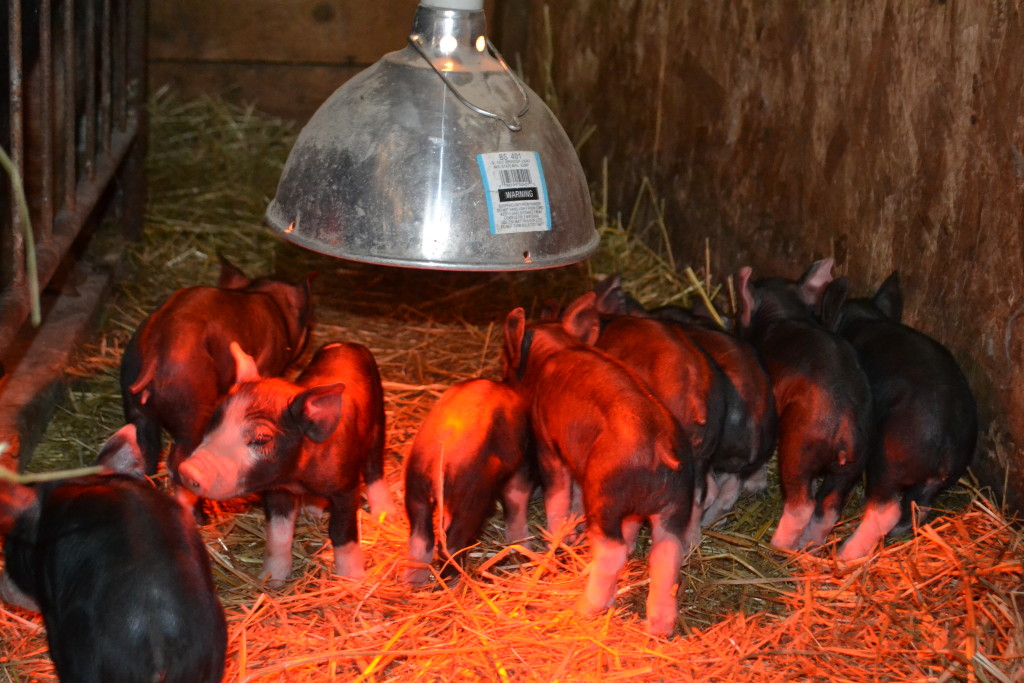 One is missing in this picture. It is still pretty cold around here so we do have heat lamps for them.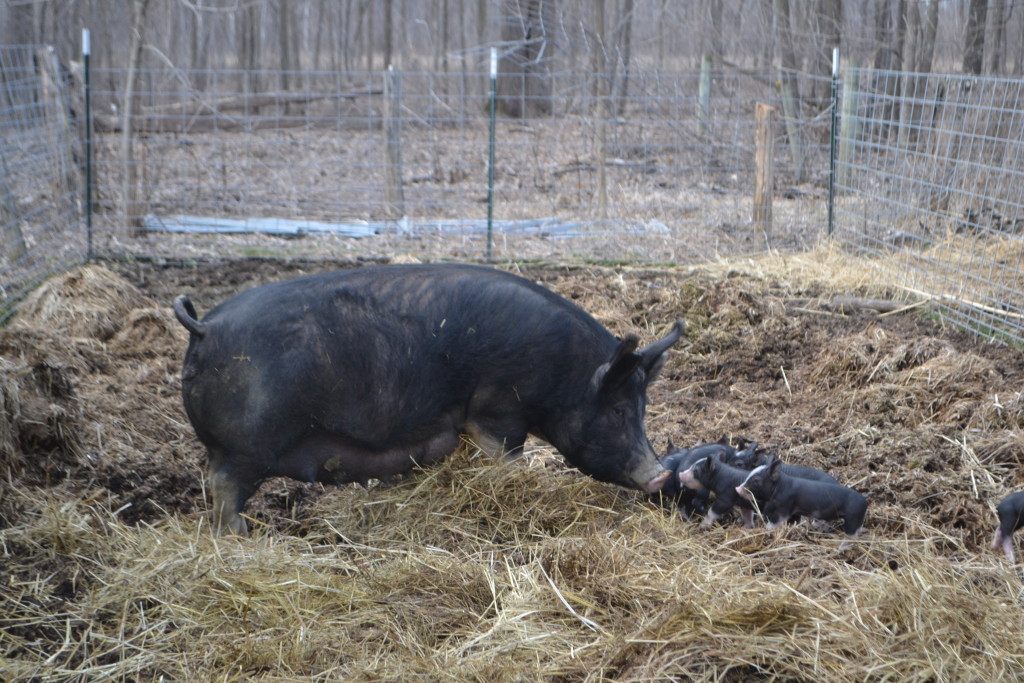 The piglets are already a week old and some of them are joining their mother for a walk outside. I love this picture because it looks like she is talking to them. In all honesty I think she does talk to them. The range of vocalizations between them is impressive. I also love how they will look at each other when they are talking.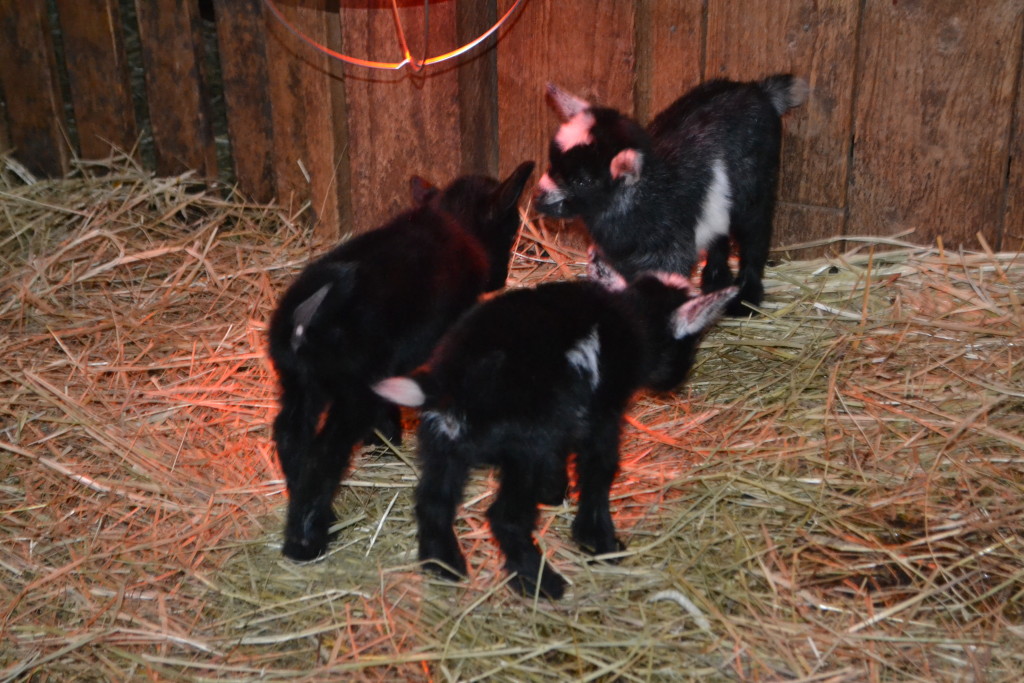 Then last night we had baby goats born. I had been watching Pearl, the mother, for two days. I checked her at 9 pm last night and she was calmly eating, then at the 10 pm check there were 3 babies. The last one was still in the sack and I tried to revive it but was not successful. Then while I was there she gave birth to a 4th one! this is highly unusual. The final baby was breach and was also born in the sack. I actually had to use my fingernails to ripe open the sack and free the baby. This one survived. So Pearl gave us 2 boys and 1 girl. We checked them often last night since it was so cold and they also have a lamp. They are all doing well and nursing, though one of these will likely be a bottle baby and it is hard for mothers to nurse triplets.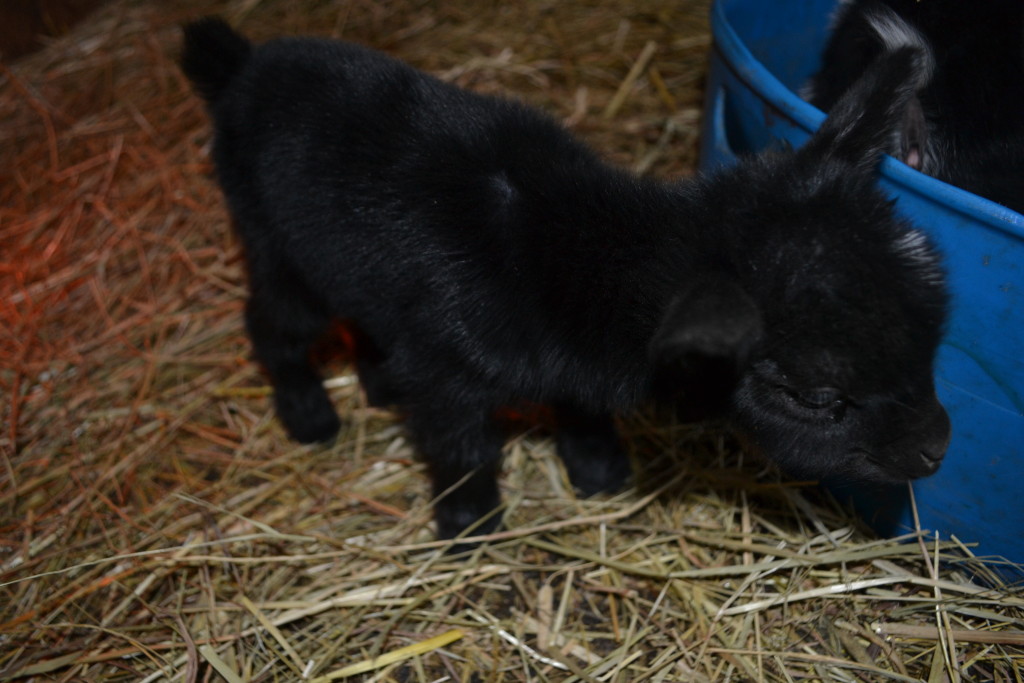 This little guy is the children's favorite.
I am so pleased with how the season is going and how much the children are enjoying it. I actually don't have to beg them to help with chores and sometimes they are even ready before I am.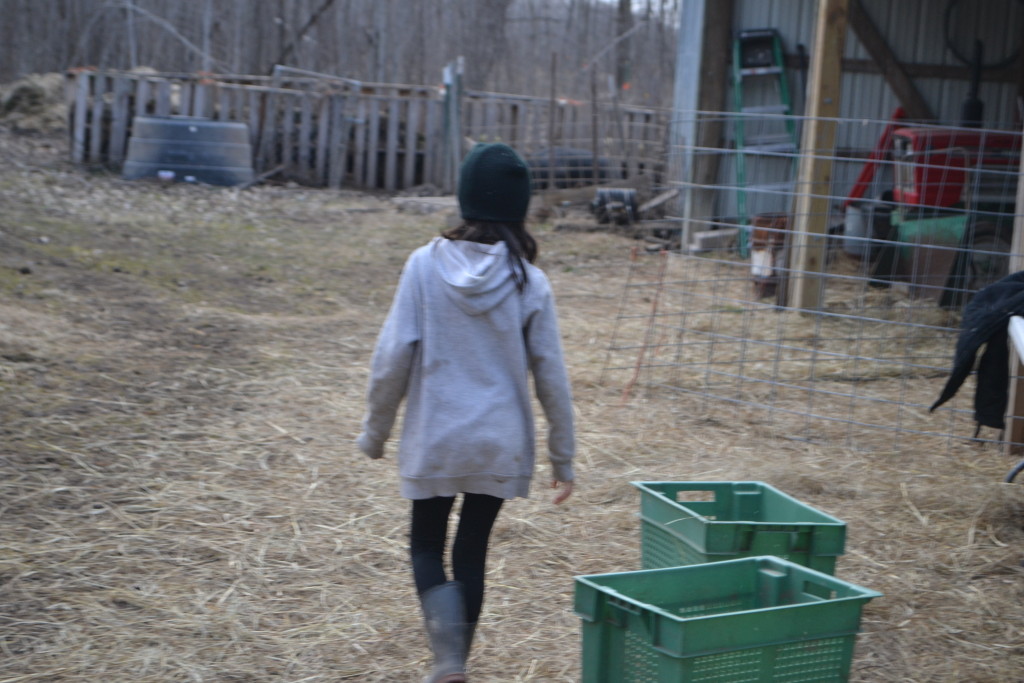 Somehow Mavis even manages to look fashionable when she is out working with the animals. They make it all worth.