There is an ongoing joke in Minnesota that our 4 seasons are winter, winter, winter, road construction. Here on Crazy Boy Farm there are also 4 seasons, farming, farming, farming, basketball (and still farming). We are in the heart of basketball season. Our 3 oldest children are in local basketball traveling teams and Proeun and I coach the girls (mostly Proeun, I handle communication).
Basketball was never my thing, actually competitive sports really aren't my thing. I was that girl that was always picked last and the team would complain if I was on their team. So I have had alot of growing to do to prepare myself for children in competitive sports. But I still watch closely to make sure everyone is having fun and no one is feeling left out. Anyway.
I have mentioned before my fondness for The Yummy Mummy. In her book she writes
"To raise physically and emotionally healthy kids, require them to play sports. My grandmother competed in field hockey and swim meets and believes sports are key in building character. My parents followed suit and made sports compulsory in my life and I'm so glad they did. Sports are very important not only to ingrain a healthy active lifestyle, but to teach life lessons about how to interact with others, work as a team, and even deal with losing. Participating in after school sports means that kids are busy with healthy activities instead of getting into trouble." ~ Marina Delio (The Yummy Mummy)
As a team we had our share of losing but when I was ready to quite, Proeun reminded me that the children need some adversity and the victory will be sweeter after a struggle.
The did come in 2nd on their 2nd tournament. And last night the girls got to go to Junior Tiger Night at the high school and hang out with the varsity team before, during and after the game. They had their names announced with the starting line up, got to sit on the bench and go to the locker room with the girls. They are very excited to be Tigers.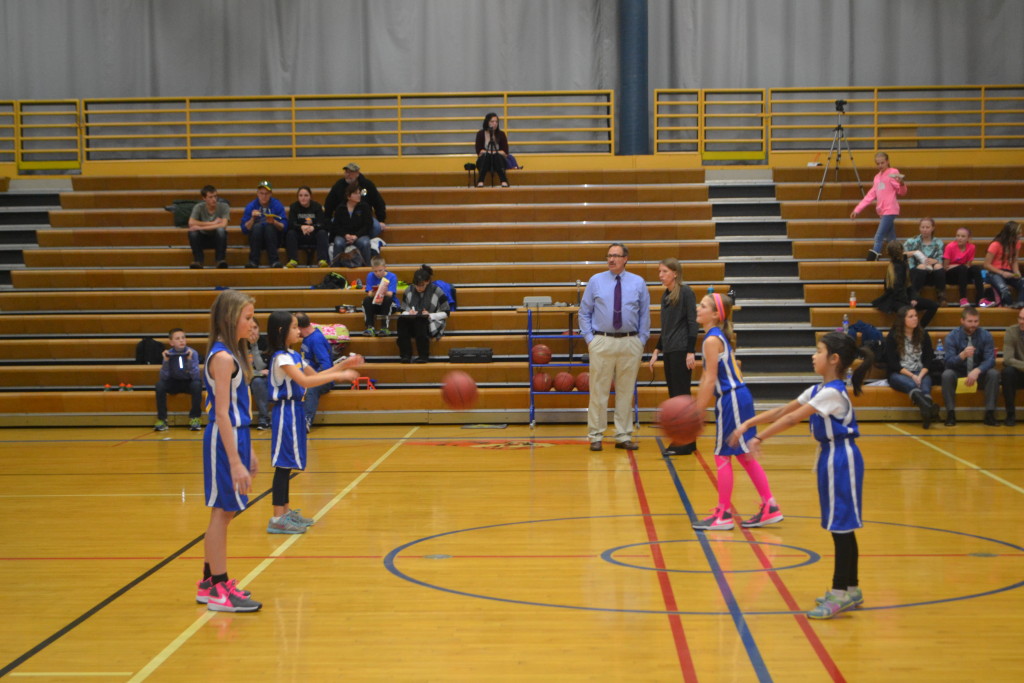 Warming up.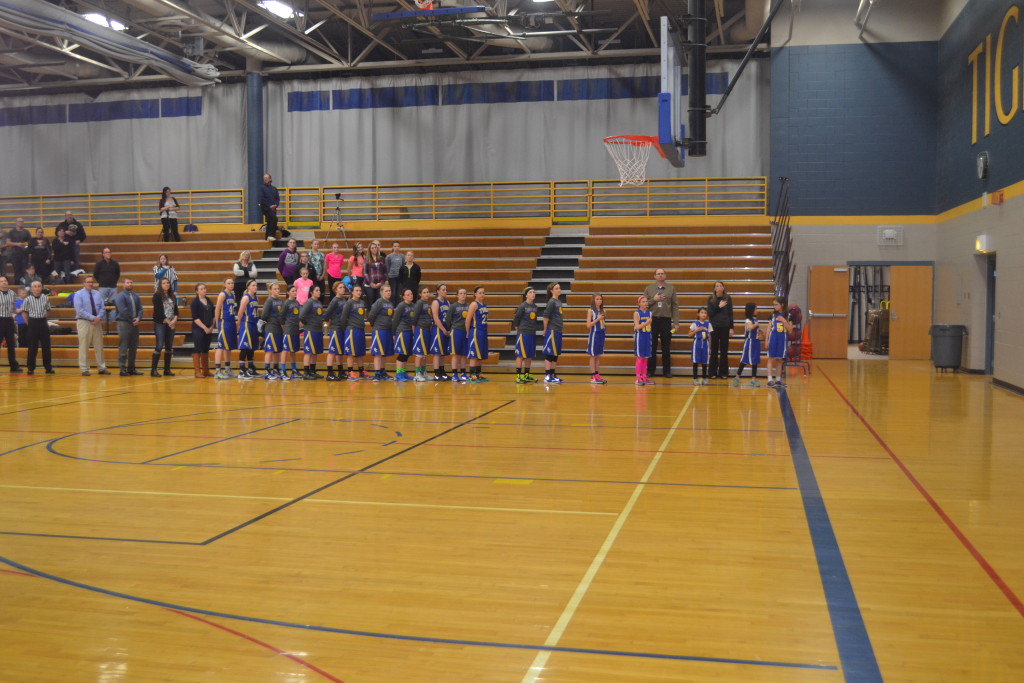 During the National Anthem.
The girls both agreed that when they announced their names that was the best part and they got to run through the "tunnel" giving and getting high fives.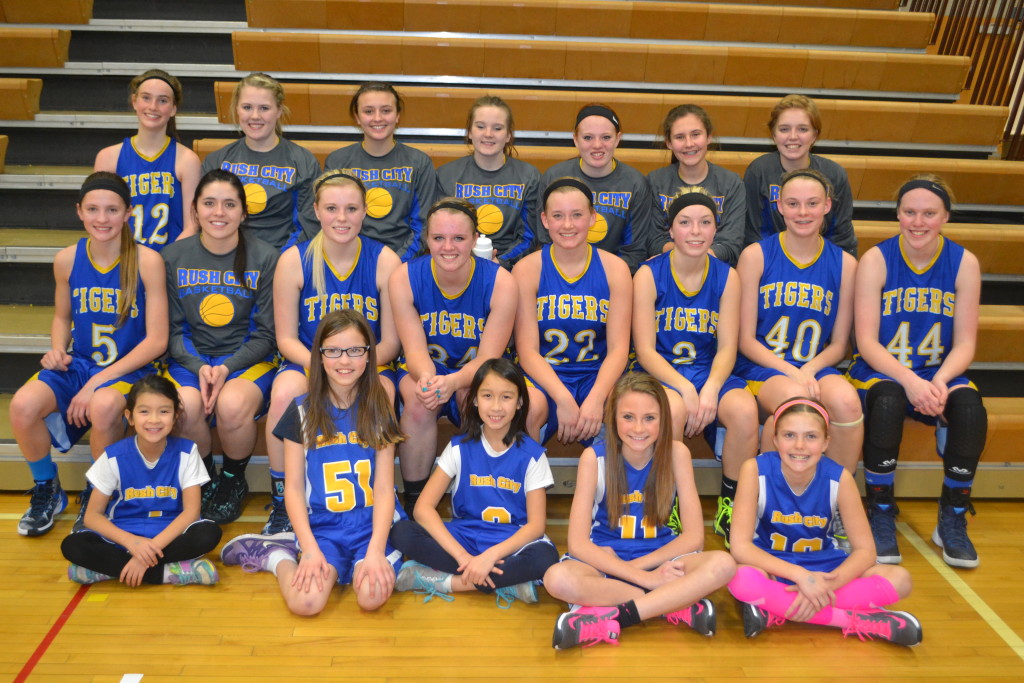 The Rush City Tigers.