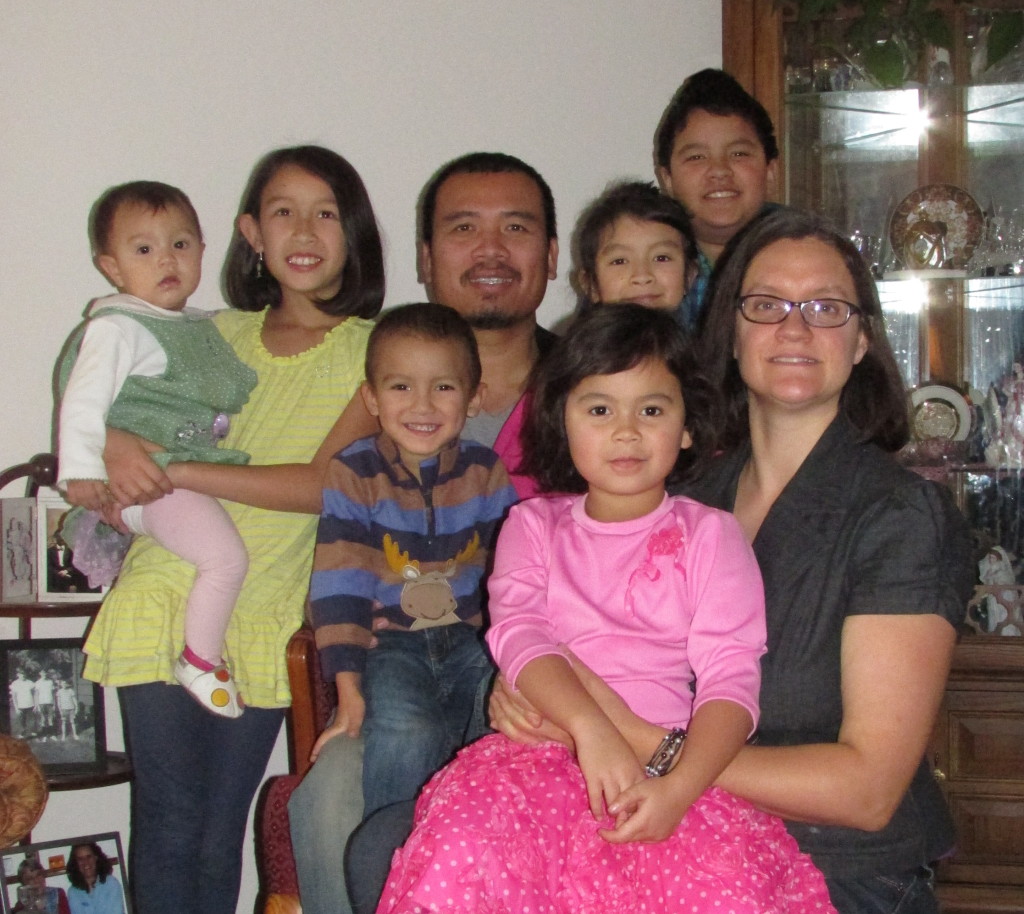 We hope you had a very amazing Christmas. We had a very blessed Christmas. Of course, the more children we have the more fun it is. We still tried to do a homemade Christmas. The children even got into it.
Avril made arm knit scarves using the video below.
Mavis and Effie helped made all sorts of baked goodies. And I did my usual–knitting. This year I decided I would do either legwarmers or slippers for all the children.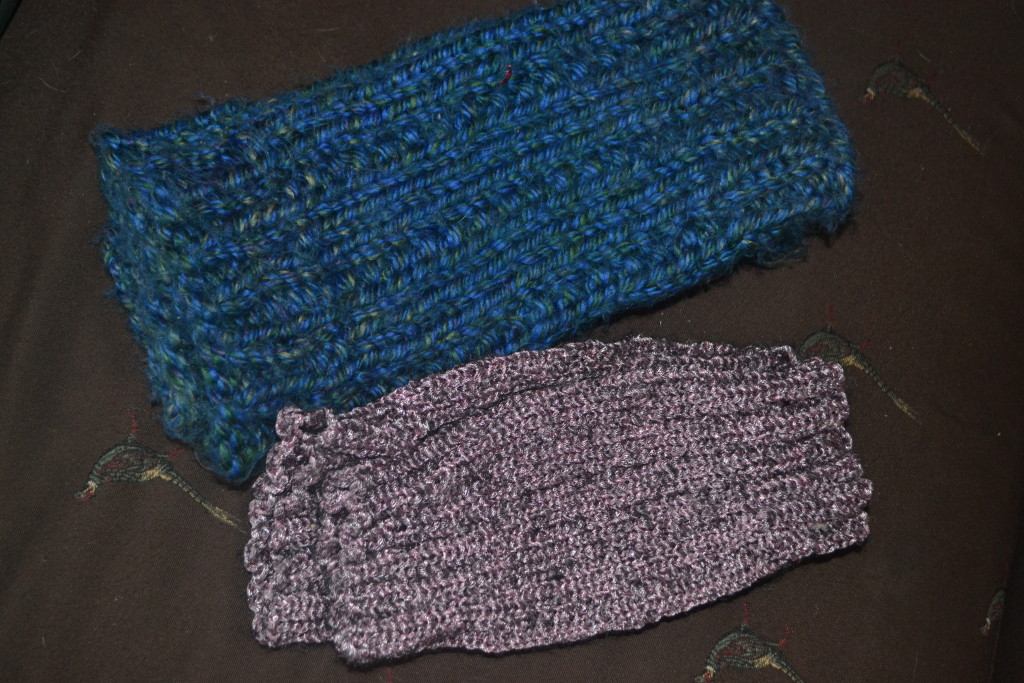 Here are the legwarmers I made for Effie and Mavis. They both picked out the yarn. Effie liked the metallic worsted weight and Mavis the bulky weight yarn. I made up my own pattern using four needles and multiples of 4. Start and end with a ribbing, for the lighter weight yarn I did 2X2 and the bulky weight 1X1. But then for the main pattern I did
Row 1: Knit 3, Purl 1 repeat
Row 2: Knit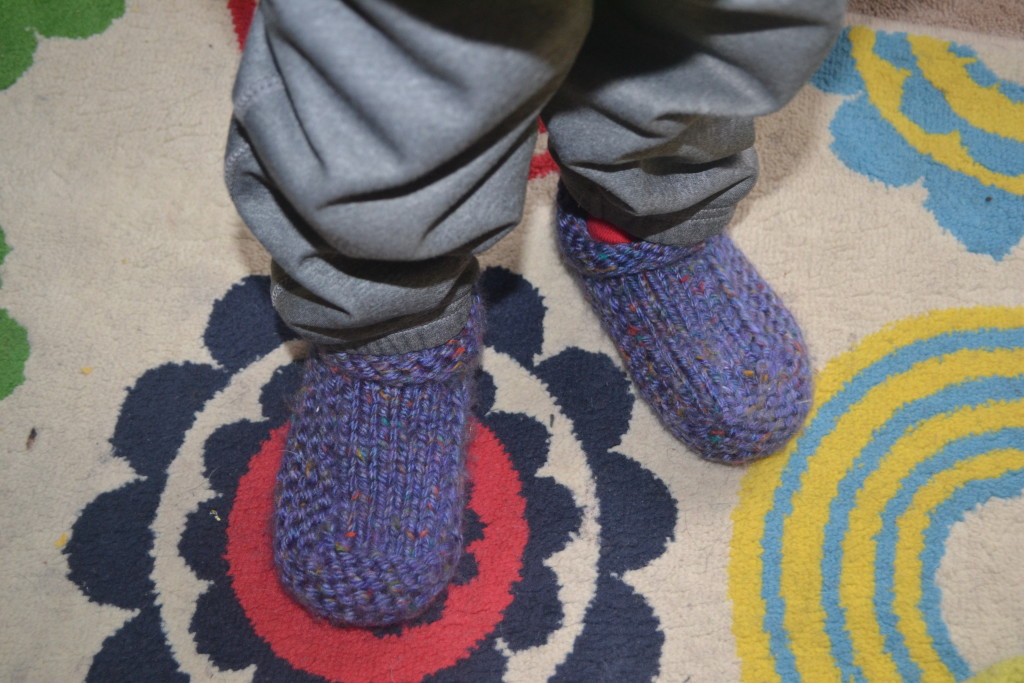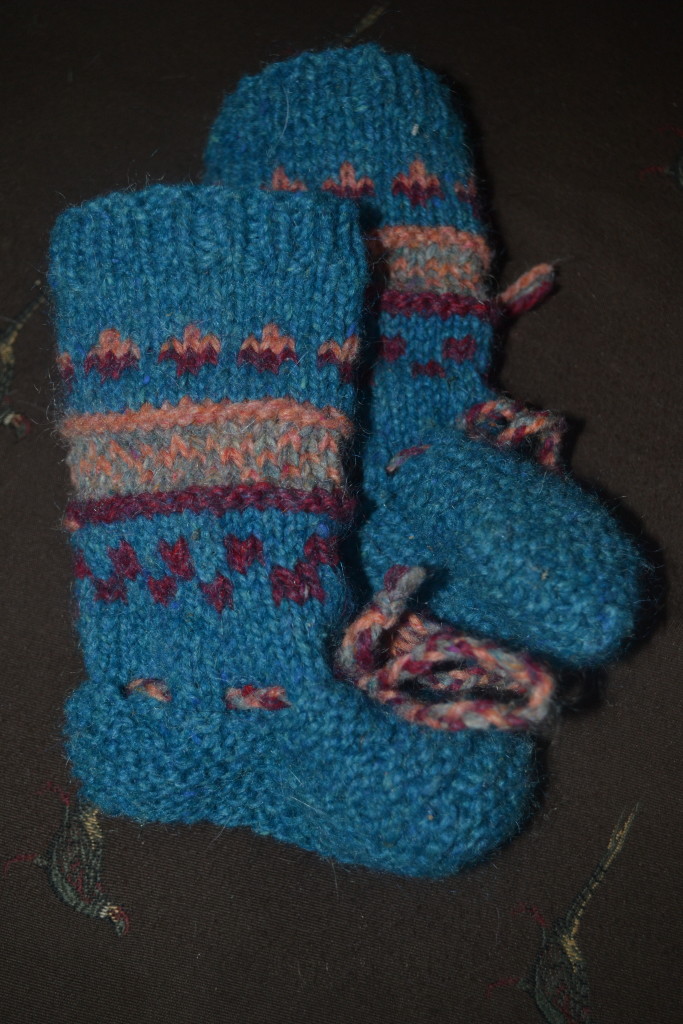 Lith's Baltic Booties. I loved the yarn for this. It is my all time favorite yarn–www.peacefleece.com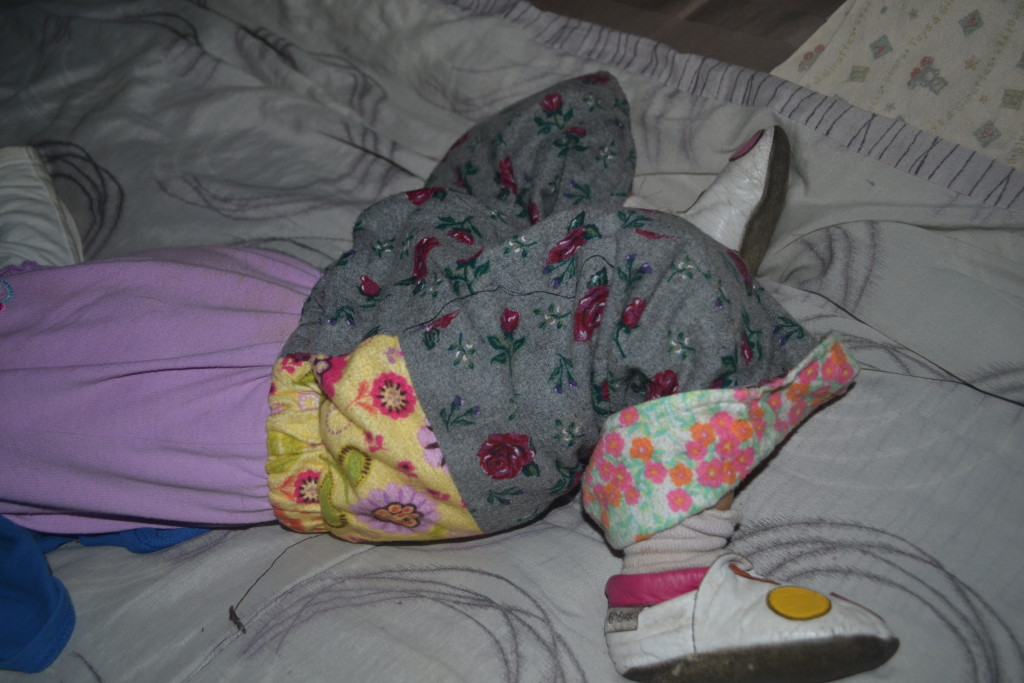 I did do some sewing but I found it alot harder to get away and sew, whereas with knitting I could do it while we are in the thick of family living. This is another of my favorite patterns, done up in cotton flannel. The pattern is available in this book.
I didn't get to a couple presents so I plan to keep working and creating throughout January. Hope you had time to pursue some creative pursuits this year.
We are very very excited for the next year. We have some very exciting things happening in the next couple of months. We'll keep you posted.
Also don't forget that our CSA is up and running. We are taking reservations for the next year now.