This weekend we were about neck deep in projects that need to be done before winter. This is our normal operating procedure–neck deep. But as I have said before our children are getting older and we feel like we want to take the time to make memories with them. I am always on the lookout for fun things to do close to our home. For the past 3 years I had heard about the National Alpaca Days. But like I said I always thought we were too busy to go. Not this year, we were going to make time. When I told the children that we were going to an alpaca farm they were practically giddy. So off we went to Foggy Bottom Alpacas.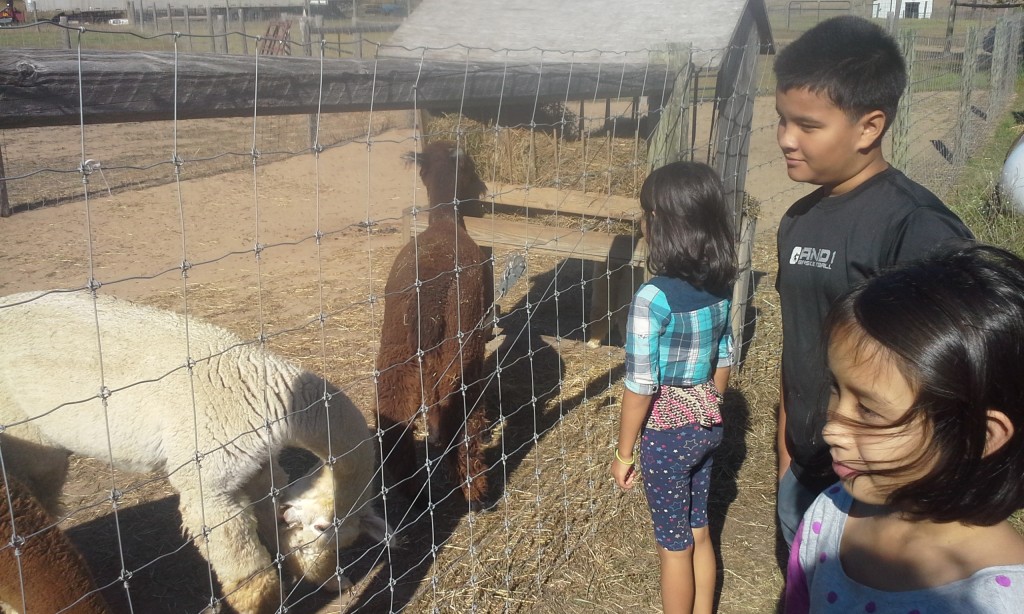 Of course convincing the children that we were actually going to be leaving without an alpaca was a bit difficult. Two (Crazy Boy) said, "we have had cows, pigs, chickens, bees, goats, and dogs in the back of the suburban. Why is an alpaca different?" For me it is the price, they are definitely a high end animal, but fun to look at.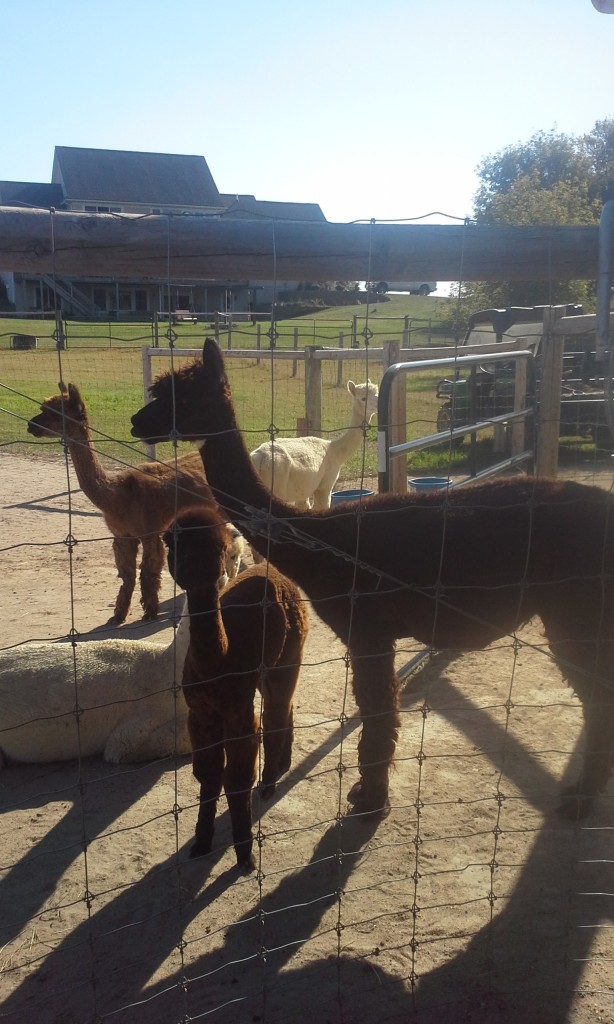 Foggy Bottom started 7 years ago with 4 animals. Now there are 109 on the farm. Mark and Sara's daughter even started her own business Over the Rainbow Alpacas. They are very passionate and have an amazing set up.
This little guy is only 5 days old! We had great fun visiting the alpacas and farm family and shopping at the on-site store. If you get a chance to stop by it will be well worth your time to visit with these amazing animals and people. Oh and for all my fiber arts friends, the fiber is fabulous!