It is hard to believe that 2014 is actually over and a new year has begun. We have so been enjoying the quieter part of the year though plenty has still been going on. As the children get older it is so fun to see their interests growing. Avril and Mavis have been enjoying planning 4h projects for next year and Two has been loving learning all about basketball through his first year on the local traveling team and some tutoring from his dad. This weekend he has his first tournament and his sisters have been planning cheers and picking out their cheer leading outfits.
I have been thinking this holiday season about how much I love the fact that the children have their own support group. Yesterday Avril was making bows from a craft book she had gotten from the library. Her sisters (and Mother) thought they were just great but I am reminded how cruel the world can often be with a focus on tearing down, rather than building up and I almost cried thinking about how blessed our family is to be able to provide this environment of love and support.
For new year's resolutions I am pretty lax this year. In fact as I await the birth of our next baby I am a pretty tired momma, and I think a great resolution would be to learn how to use systems more and teach the children how to do more for themselves. Of course I want to continue focusing on an environment of love and support. I am hopping for a more smooth year.
And then there are crafts. I would love more crafts. Today we made pom poms for the Doeun cheering squad.
First cut a length of yarn around 12 inches long. Then begin wrapping yarn around your hand like so. You will need to go around 50-100 times.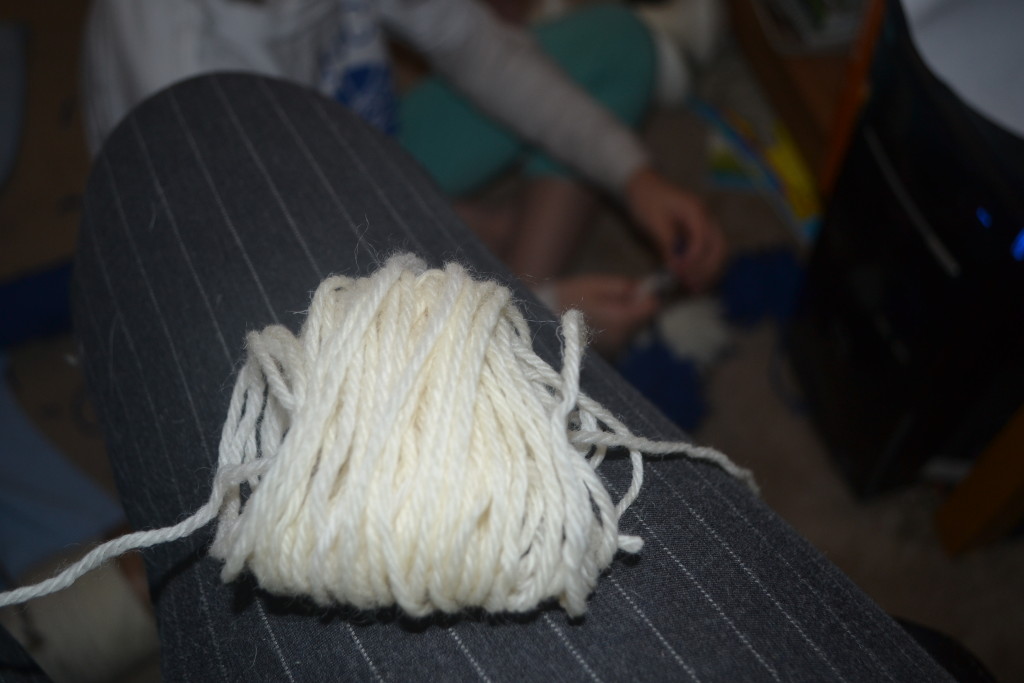 When you reach the desired thickness gently slide off fingers and keeping loop intact slide pre-cut yarn through the loop.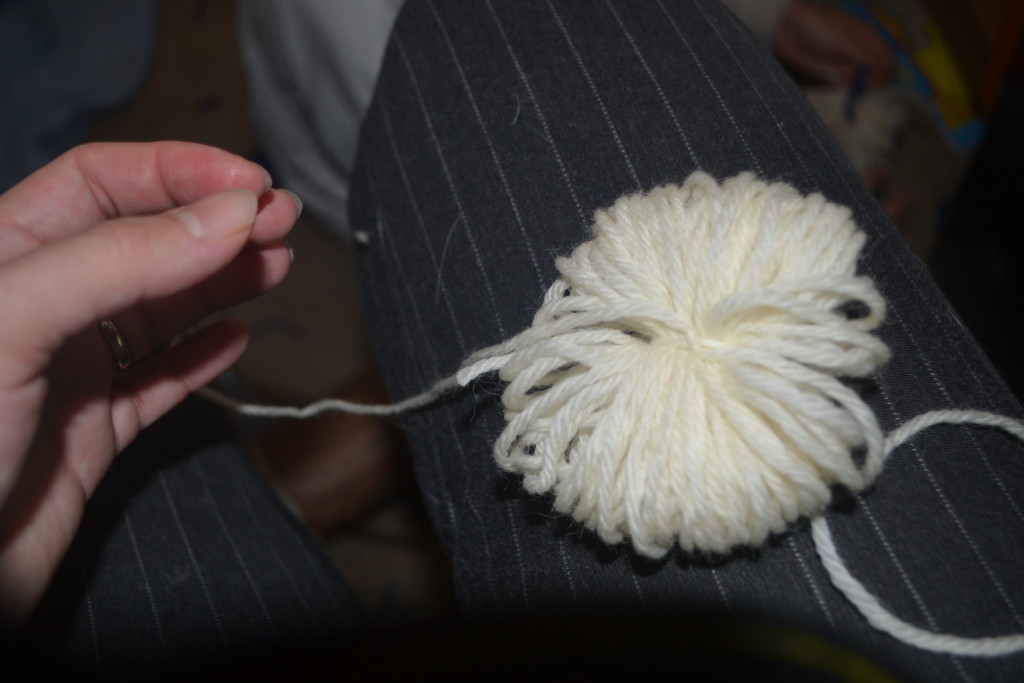 Tie using a square knot on one side and flip it over and tie the other side with another square knot. So it is tight in the middle and you have loops on the top and bottom.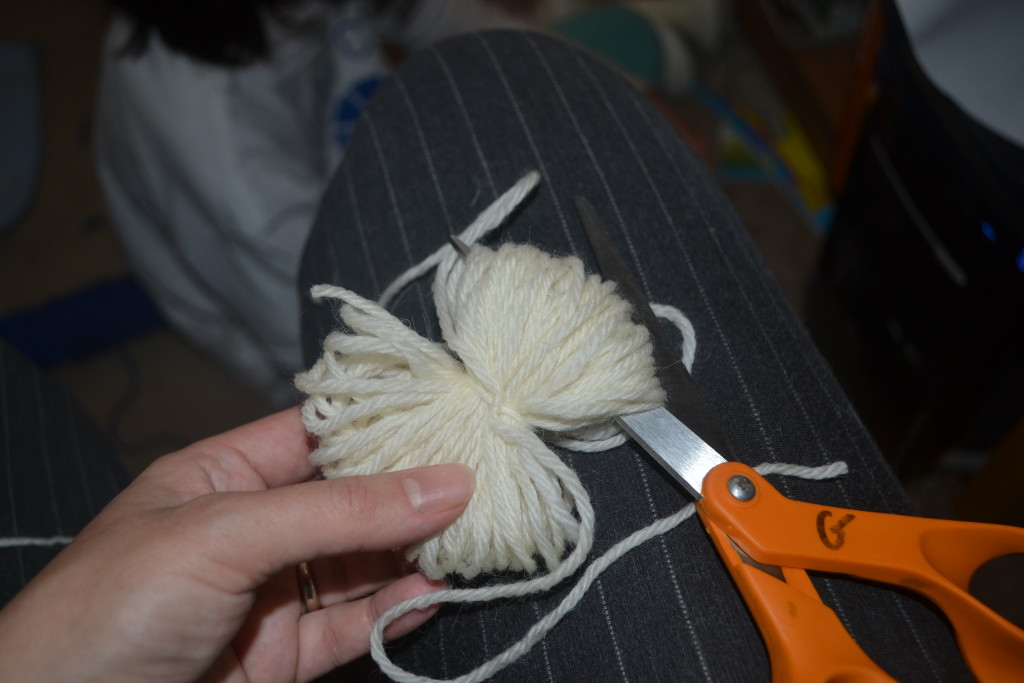 Slide your scissors in the loop and cut. Then do the other side.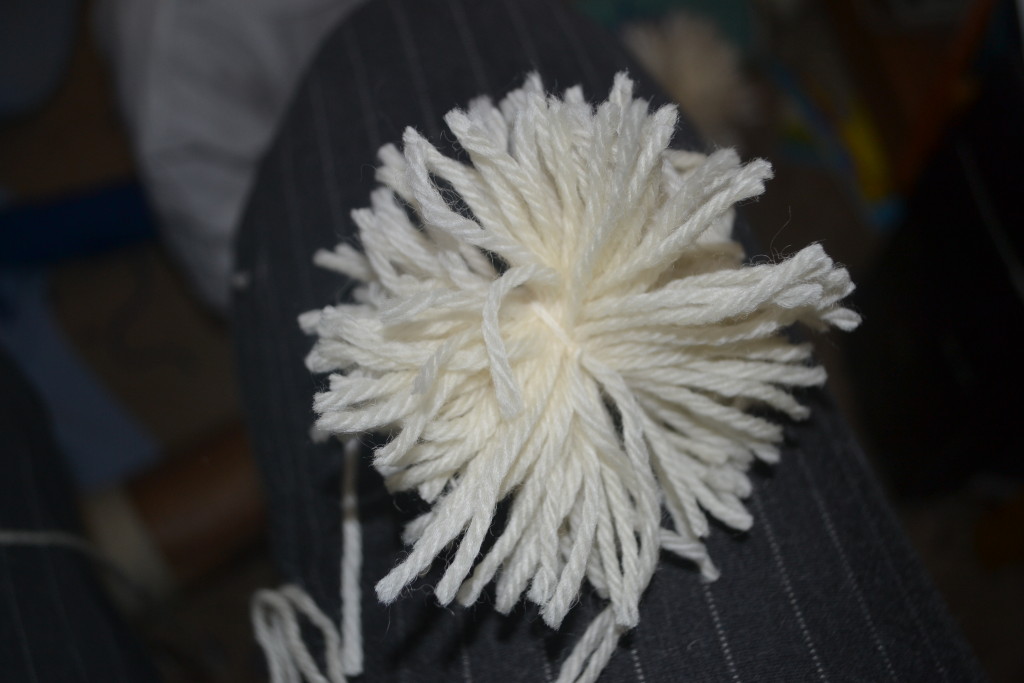 Fluff and use the strings you used to tie the pom pom as a handle.
While I am resting Proeun has already started planning our 2015 CSA season. I can hardly wait for the warmer weather, fresh veggies, and being able to be outside comfortably again. If you are looking for a CSA please pop over to our CSA page and check us out.
Hope you have a peaceful and blessed 2015.