It has been a pretty lean year here at Crazy Boy Farm. This is nothing new for Proeun and I in our lives. Honestly I am so thankful that my parent's always employed a budget for Christmas. We still had wonderful Christmases growing up–the highlight of the whole year. But I have to admit I loved most when the whole family got together and made a day of it. Now we have our own crowd but it is still fun to get together with family. I love that for the adults we like giving handmade gifts and just spending time together.
So this year even with a tighter budget than usual I have found that I am really enjoying Christmas preparations–and preparations for the new baby. I am 8 months pregnant and expecting our next baby just one month after Christmas, so in addition to preparing for Christmas we are preparing for a new baby and momma is pretty darn tired most of the time. Because of that I have forgone most of the homemade gifts and instead tried to pick out things that the children need, with a few extras thrown in.
This week we are working instead on filling the freezer with good things to eat for after the baby is born. So far we have lots of chili–Effie's favorite, Chicken soup–Avril's favorite, meatballs for spaghetti–Mavis' favorite and lots of baked goods.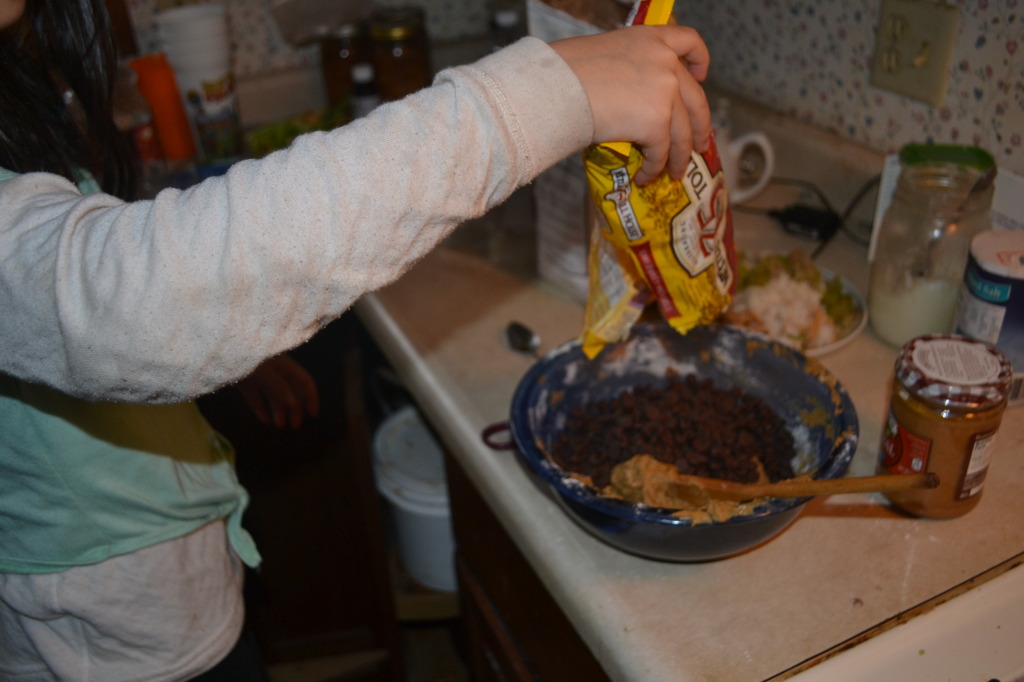 Avril decided she wanted to bake all by herself so we started with chocolate chip cookies. She even read the recipe all by herself!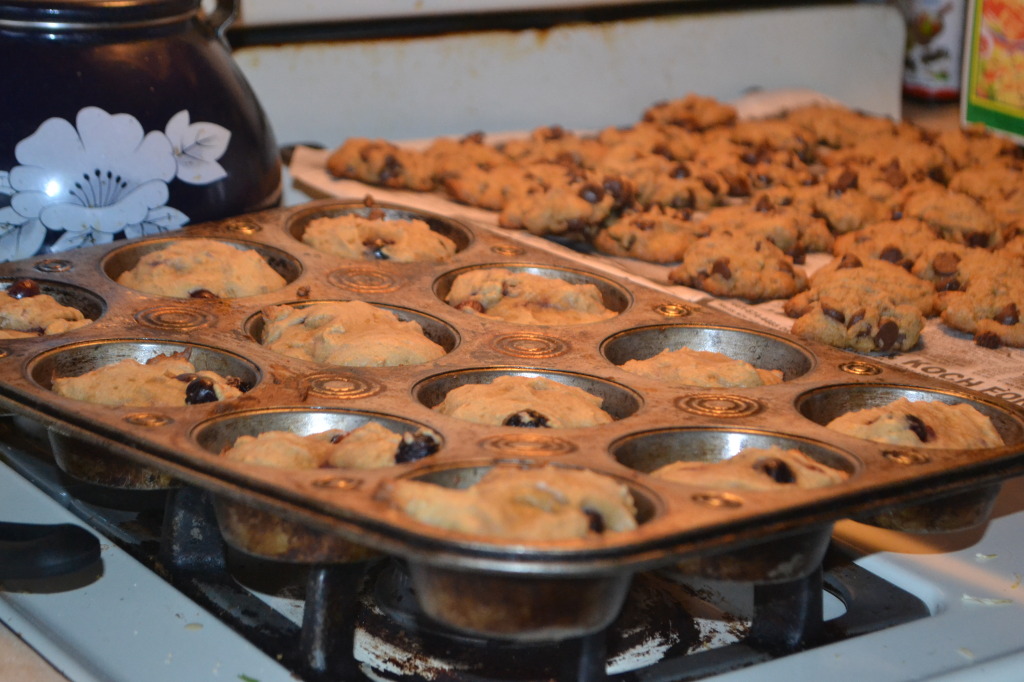 Mavis helped with the blueberry muffins. So in one day we made chocolate chip cookies, apple peanut butter cookies, blueberry muffins and oatmeal chocolate chip muffins, so snacks and breakfast are taken care of for awhile.
For homemade gifts we are being pretty lenient on the timeline. I also decided that working on projects together with the children is a huge part of the gift. Effie saw me knitting a sleep sack for the new baby and asked if I could make something for her. So I found this pattern and had some pink yarn (she is in a pink stage). Now whenever she sees me knitting it she knows it is for her and loves to sit on my lap and watch the progress. I am hoping to begin an art kit for Avril. I had picked the pattern last year and have to find it again. It is a bit complicated. I thought about making it as a surprise, but have been enjoying my relaxing evenings cuddling with the children so much I wasn't sure I wanted to give that up. But if we work together on it then she will be able to have 2 gifts, and if it doesn't get done for Christmas that is OK.
On a side note as I progress with the pregnancy, get more tired and spend more time on the sofa I am finding these impromptu cuddling sessions they best gift of all. Feeling so grateful for the lean years!