Wow, it seems like forever since I have written. I am discovering though that summer is so fleeting and while as vegetable farmers most of our work is in the summer so is most of our fun so our days have been full with much joy and work. At times it has been hard to keep a balance with the slower pace I often prefer but I know that sooner rather then later we will return to the home days of fall and winter so for now fun in the sun. So what exactly have we been doing–well there were swim lessons and basketball camp. Mavis joined her 2 older siblings for both of these and feels like one of the big kids now. And for the last swim lesson session of the year next week Effie will join as she is definitely our water baby.
Then there was the county fair. This has become one of our favorite times of the year. The children enjoy 4H and preparing for the fair throughout the year, then getting to see their hard work appreciated is such a reward. Here are some pictures from the fair.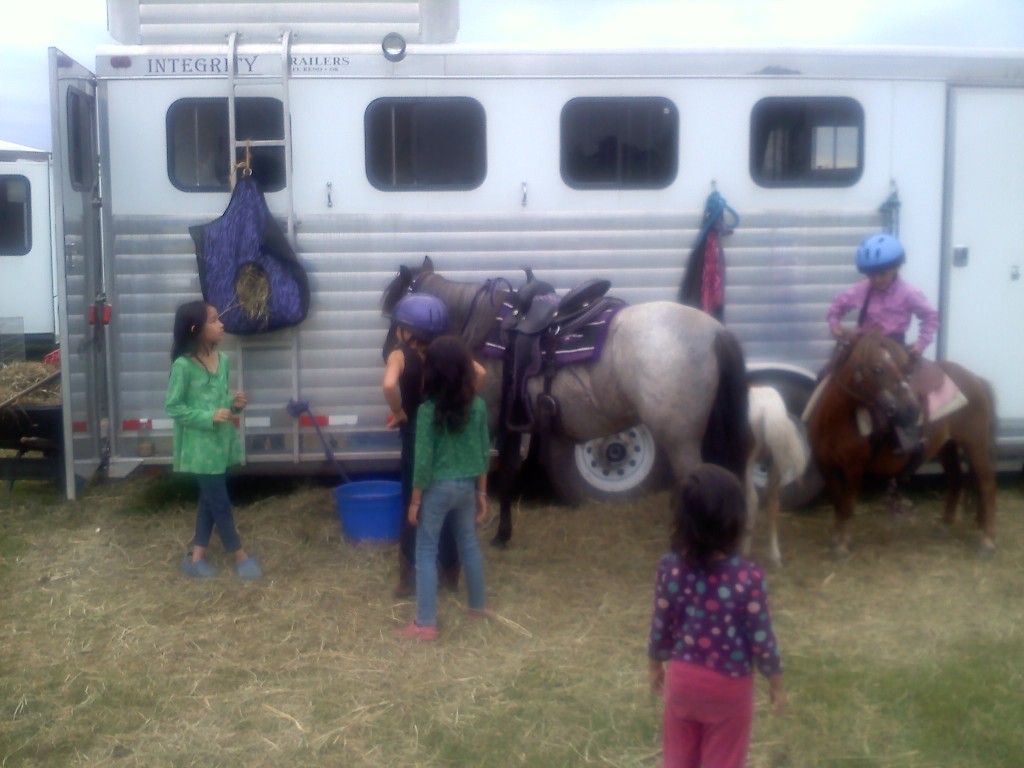 Avril's dream of horses was revived likely crazy.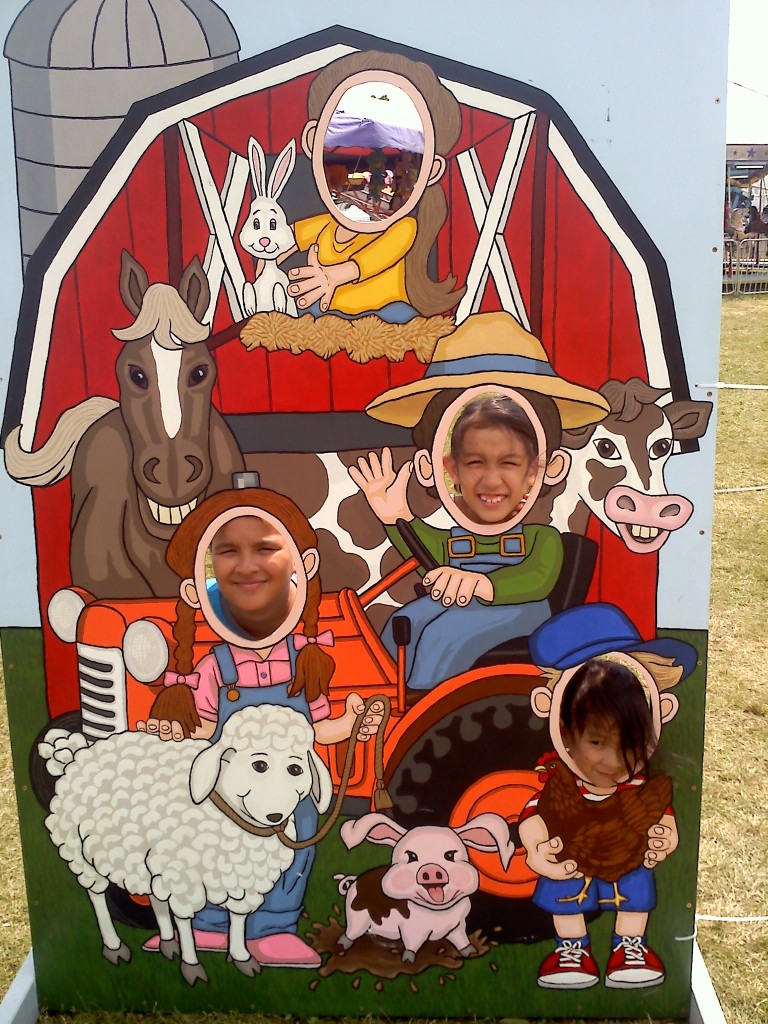 Just playing around on kid's day.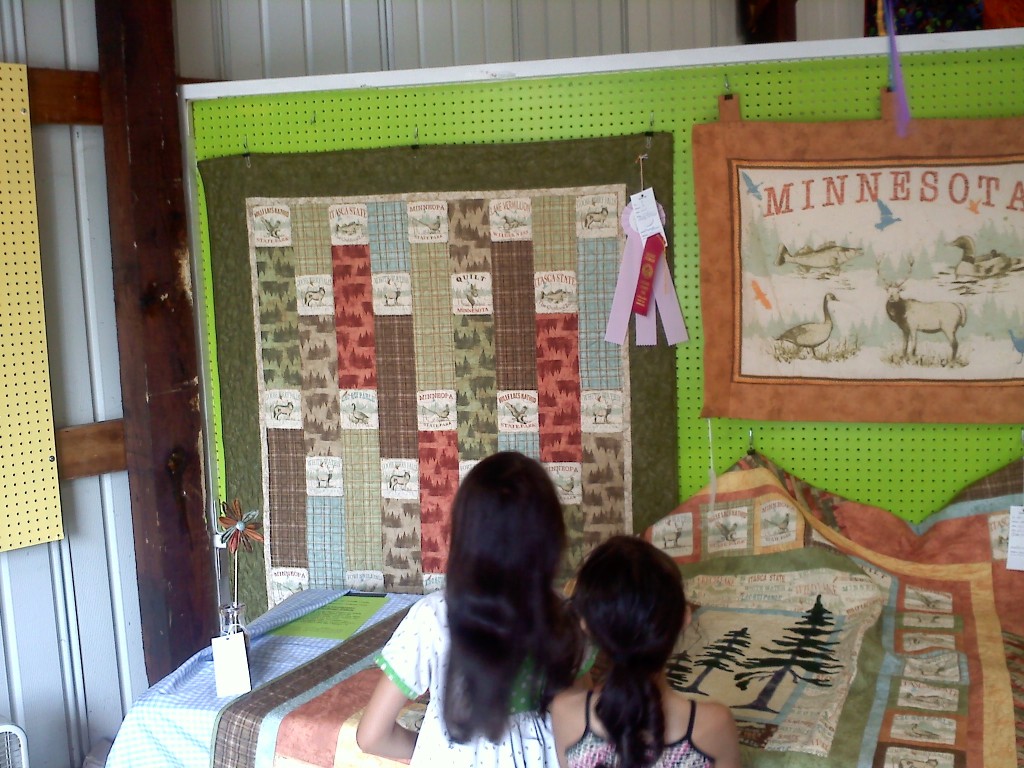 Checking out some of the creative art in the open class. I was inspired by the children and didn't even know adults could enter projects in the open class, I might just have to join next year.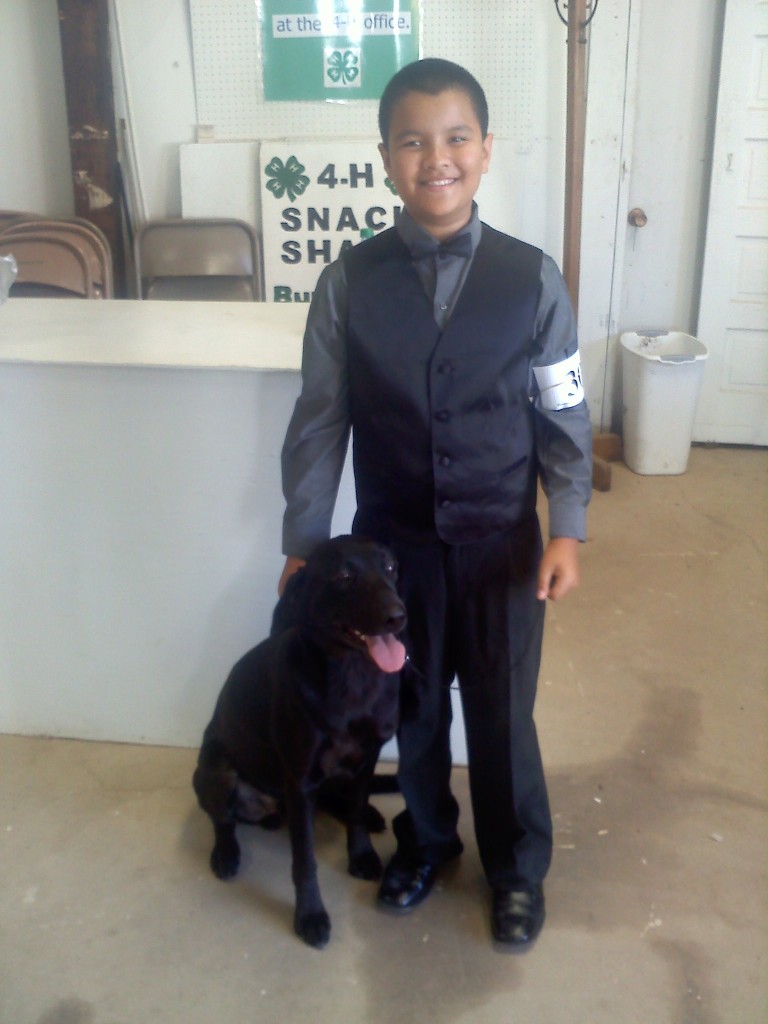 This last weekend was the 4H dog show. Jack and Proeun II have been working so hard and they got a trophy in obedience and showmanship plus 2 ribbons and a trip to the state dog show. He is very excited. And it is so nice to see the change in Jack as he learns the commands. He really follows Proeun II around "like a little puppy," waiting anxiously for the next command.
In addition to fun we did get a bit of work in. We are diversifying our farm and adding Berkshire hogs to the mix. So last week we drove to Cass Lake to pick up Anna and Elsa our first 2 breeding females.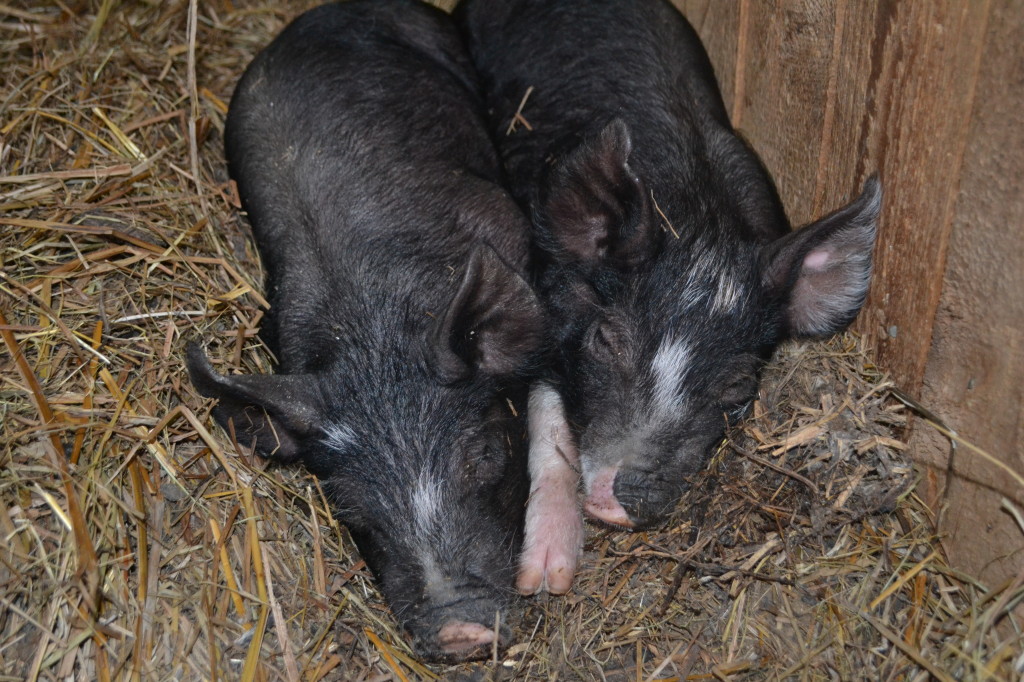 They are just babies right now and loving all the special attention the girls love to give them. Soon they will grow though.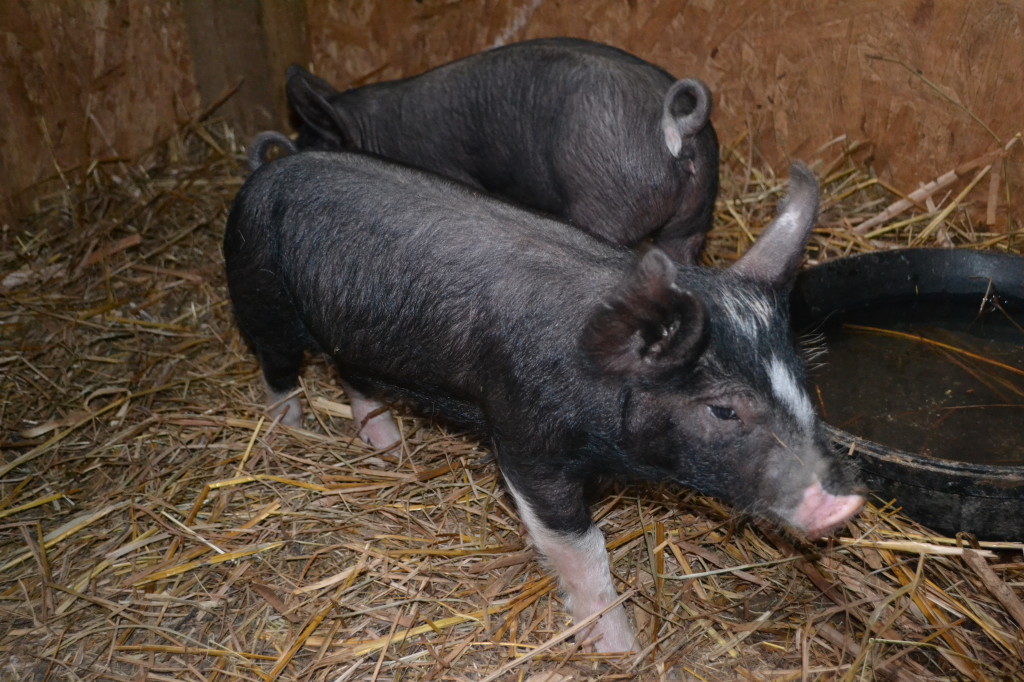 So we had a great July. Hope you did too.