I didn't move around a whole lot when I was younger. Let's see I lived in 4 houses growing up. Most in or around the Twin Cities metro area. So I always considered the Twin Cities home. I am a Minnesotan, and that was enough. But the concept of a home town was completely lost on me. A town where everyone knows everyone and we do things all together as a community was completely foreign. It might sound a a little scary to those with a more urban mindset but let me tell you it is so nice.
I did have to ease into it a bit though. This is our first year really trying out some of the community events that are staples of this town. One of those staples is "Santa Day." This year Santa came to Rush City on December 5th. I had heard about Santa Day in years past but this year we decided to go.
Santa and Mrs. Claus make their rounds through the community.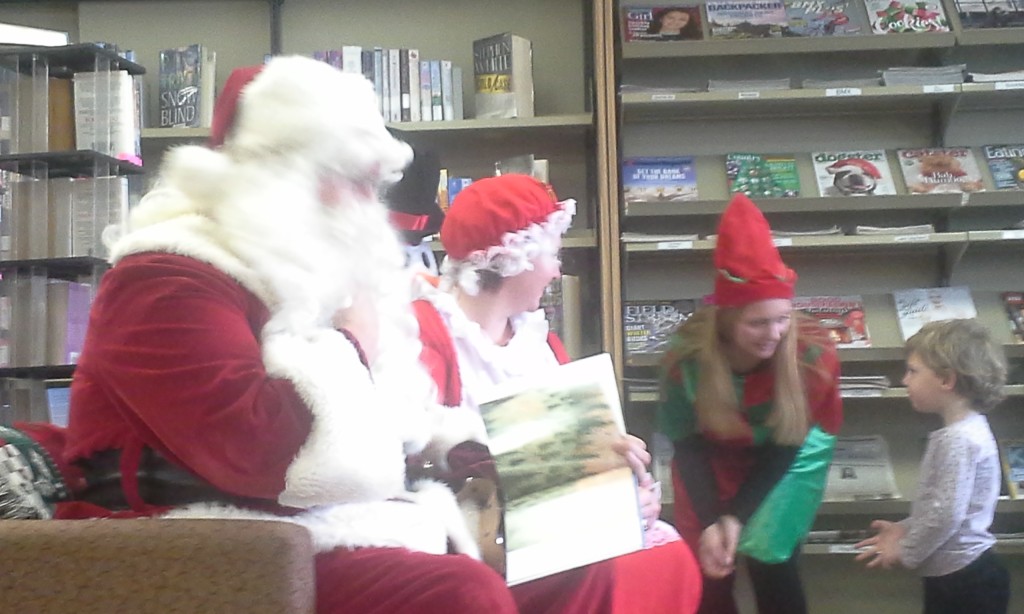 Santa reads holiday stories to the children at the Rush City library. Meanwhile the local girl scouts help community children make ornaments and the Ladies of Rush City sell homemade cookies–by the pound.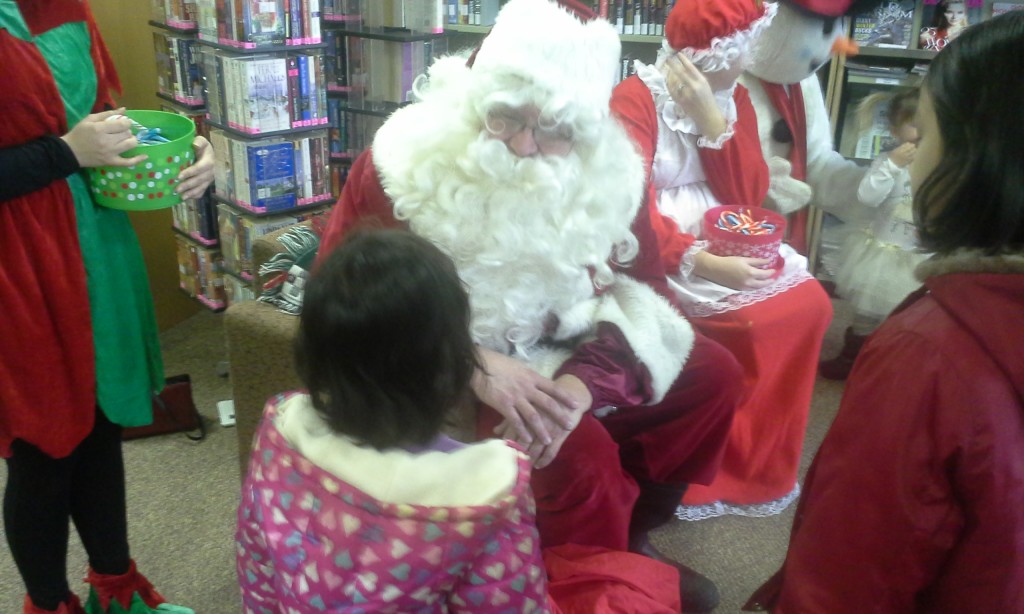 Then the children got an opportunity to make requests. Effie wanted a Princess sticker book. Love this girl. The only thing she really wants is a book that costs all of $3 at the local Dollar General.
Santa also went to the fairgrounds where the local Lions club was selling Christmas Trees and Wreaths. One year we will has a real Christmas tree.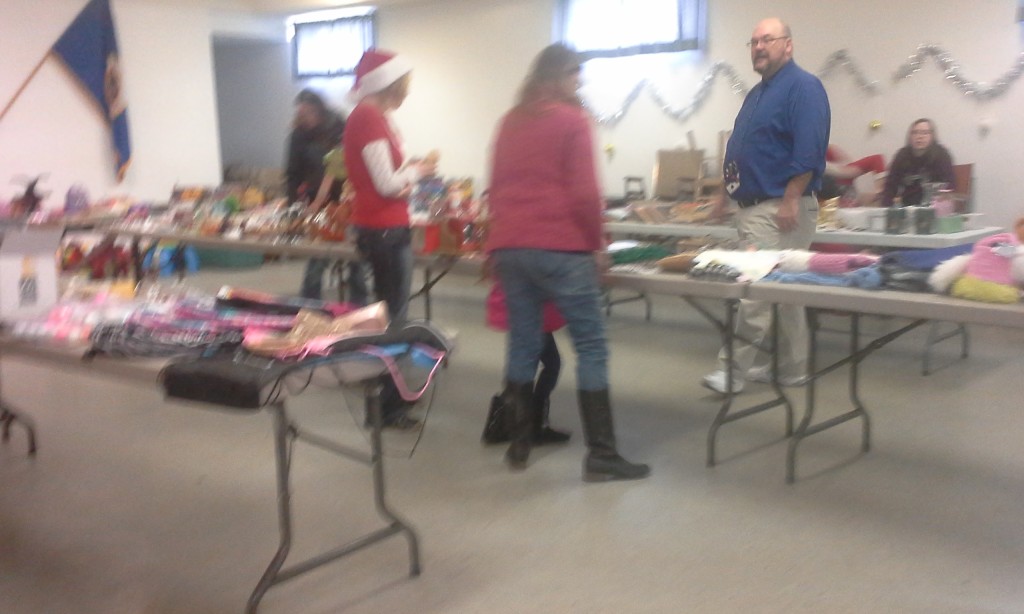 The highlight of the day though is the Tiger Store (Rush City Tigers). One of the local High School teachers noticed that some of the families in the community had no money to put presents under the tree. So he started taking donations. He stores these donations all year and pulls them out on Santa Day setting up a store where children can come and do their shopping for free!
My girls totally loved this idea. The parents wait outside. The senior girls from the high school help the children find just the right gift for the people on their list while the senior boys wrap the gifts and the children get to take their wrapped gifts home. I am seriously choked up just thinking about the whole concept that this wonderful man came up with and the community implemented.
Many families donate to the store throughout the year and that is definitely our plan for next year. But mostly I just love the idea of a town where people care about each other and band together to make sure everyone has a great Christmas. So I am totally sold on small town living. Even though I didn't move to Rush City until I was 30 I now have a hometown.