Our children are getting older. They have begun asking how many states they have been to. I have been informed that Wisconsin doesn't count as a different state since it is less then 15 minutes away. Mmm lets see three of you have been to California, otherwise we haven't been out of the state. That can't be right. But yes it is true we haven't been on a vacation or even out of the state in years. We talked about doing a vacation but always the demands of the farm and a small budget get in the way. So this year we planned a staycation. During that we pretended we were on vacation so no farm work other then chores. We got to eat out and see some of our favorite places. I also wanted to try some of the interesting food destinations I have been hearing about.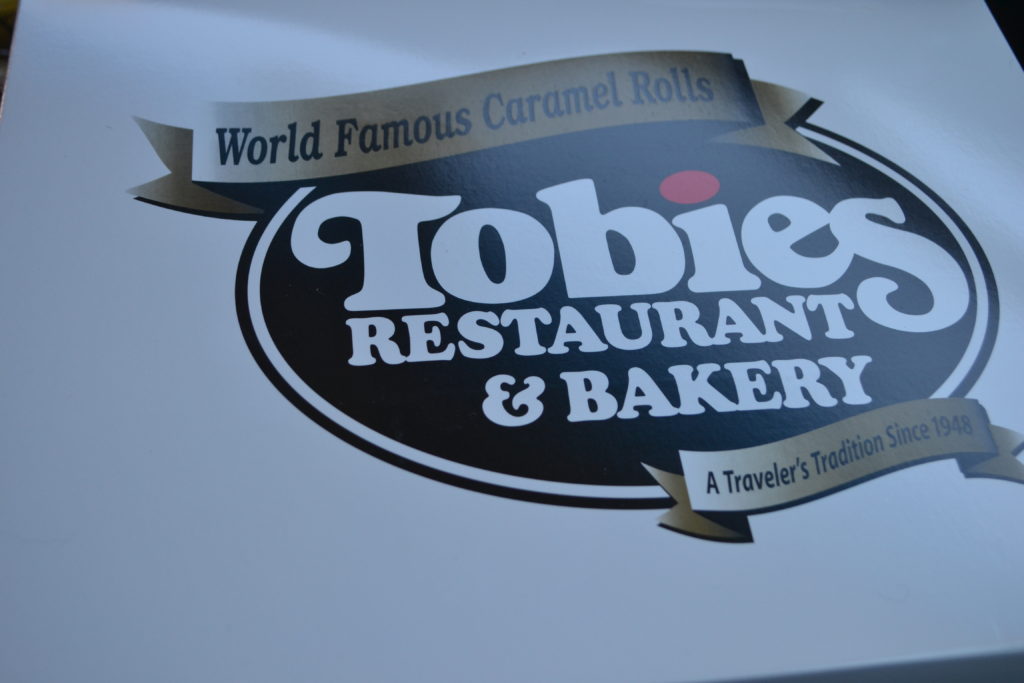 I remember going to Tobies once with my grand mother. Since we were doing an unofficial food tour I wanted this to be our first stop on the way north. I lived up to my expectations but the treats disappeared so fast there were no pictures.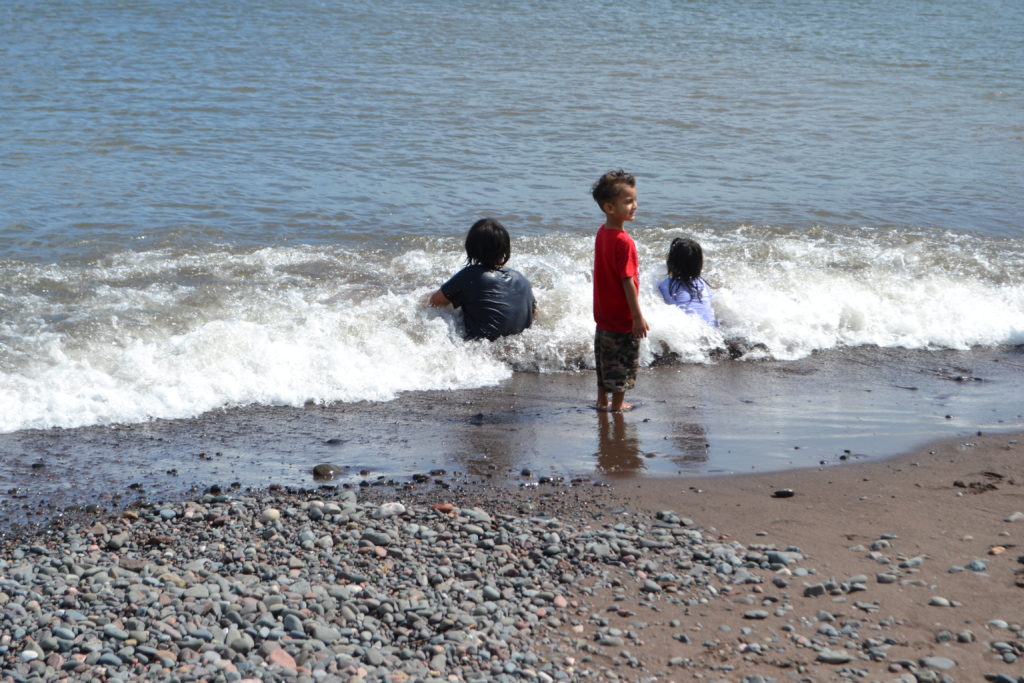 Then we stopped at our favorite beach in Two Harbors for a little picnic and playing in the frigid water. I thought it would be too cold for the children to want to get in the water, but they insisted on bringing their swimming suits. I am glad I listening to them. Our favorite picnic at Two Harbors is always smoked fish and cheese curds.
Gooseberry Falls in another favorite spot. We try to go at least once a year.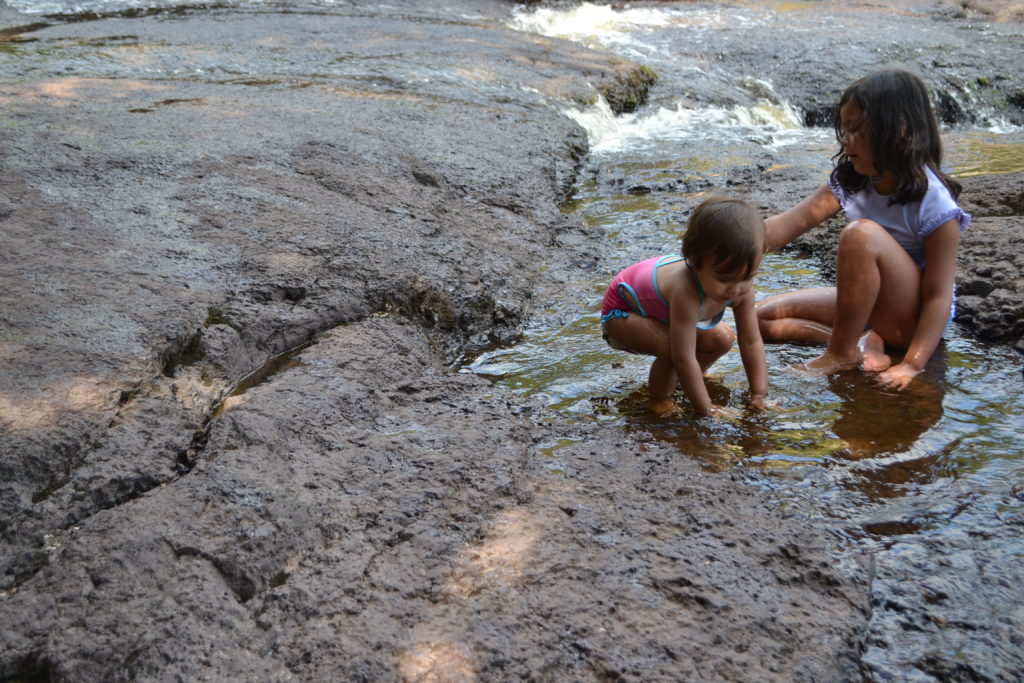 Effie helped me contain Lith a bit in a more kid friendly area. My goodness Lith is a daredevil already!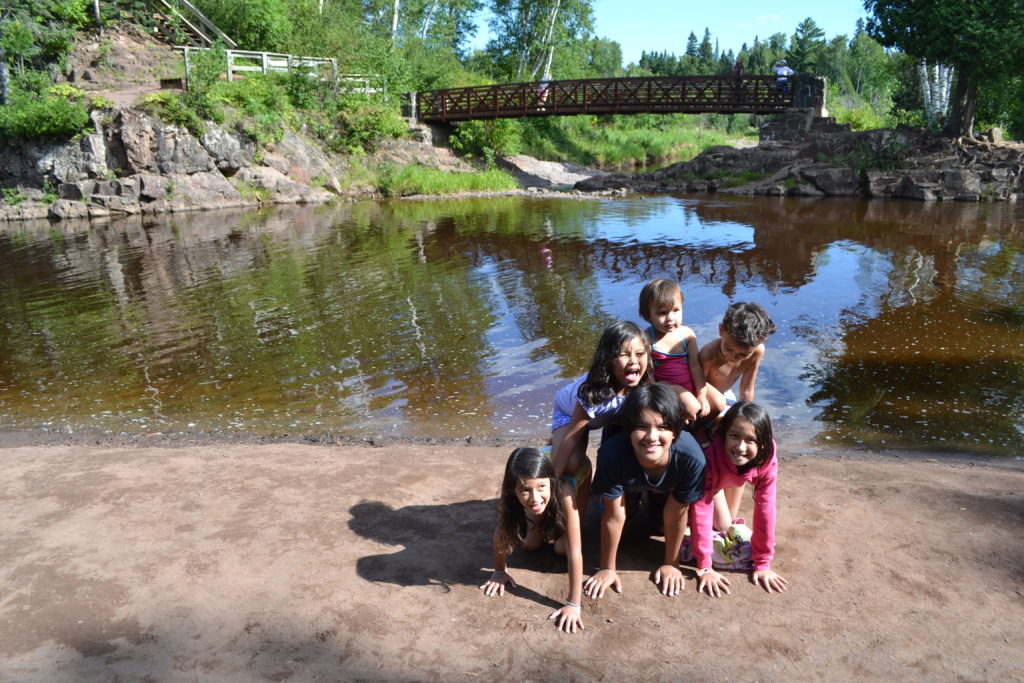 We also stopped in Mahtowa at TJ's Country Corner. This store boasts some of the best wurst and sausage in Minnesota, all made on site. It had such a fun atmosphere on the weekend with live music, a playground and interesting flea market. The sausage and brats were amazing also.