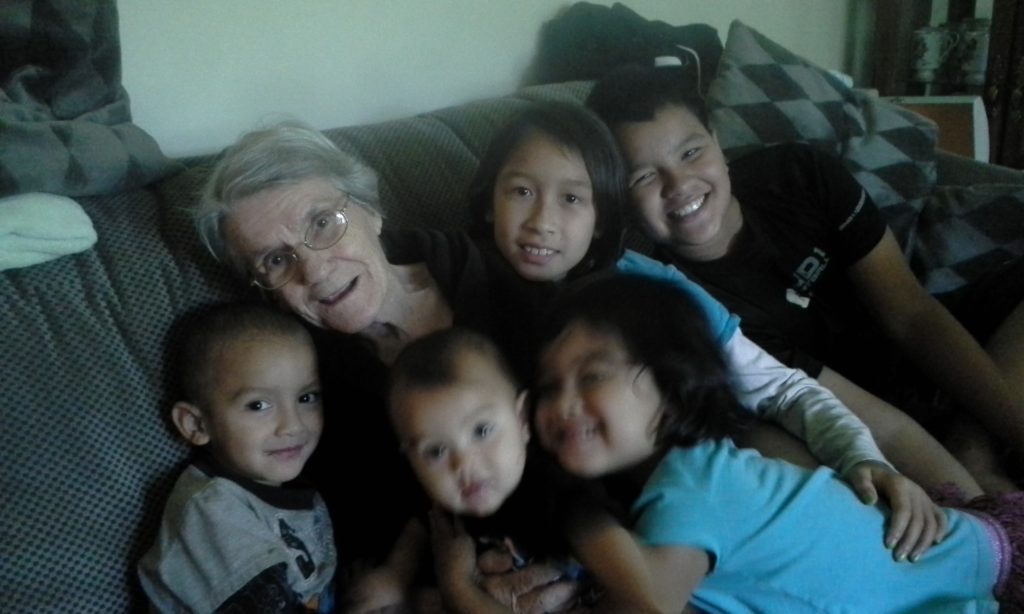 This year we lost my grandma. At 88 she was still a vital part of my life though she had been suffering from ill health for the past couple of years. I remember Christmas at grandma's most. My favorite Christmas gift is still the very life like baby doll she gave me one year.
Once we moved to the farm I loved sharing what was going on around here with her and she even had some tips from when she grew up on the family farm.
One thing she taught me is Christmas is about family and homemade gifts are best. I normally got something crafted from her own hands or a book she thought I might like. I credit her for my love of simple, handmade things.
And so today we have been continuing that tradition. Now the girls are taking over. Something that is relatively new to me is my love of edible gifts. It is still handmade and such a joy to learn what my family and friends have been creating and eating over the year.
I didn't have much time or energy this year for crafting, but Avril and Mavis have taken over. They decorated the house and wrapped the majority of the presents and today has been filled with last minute creating and planning. Can't tell you yet what we have been working on but it has been busy in the best kind of way. And the snow is just starting to come down. Merry Christmas to all of you!