I am not very good at throwing parties. But thanks to some very special friends who enjoy party planning (Rose and Mara) plus my children who threw in some ideas of their own, this years open house was a great success. The weather was beautiful and the company glorious. And special thanks to my parents who came early to help with last minute preparations.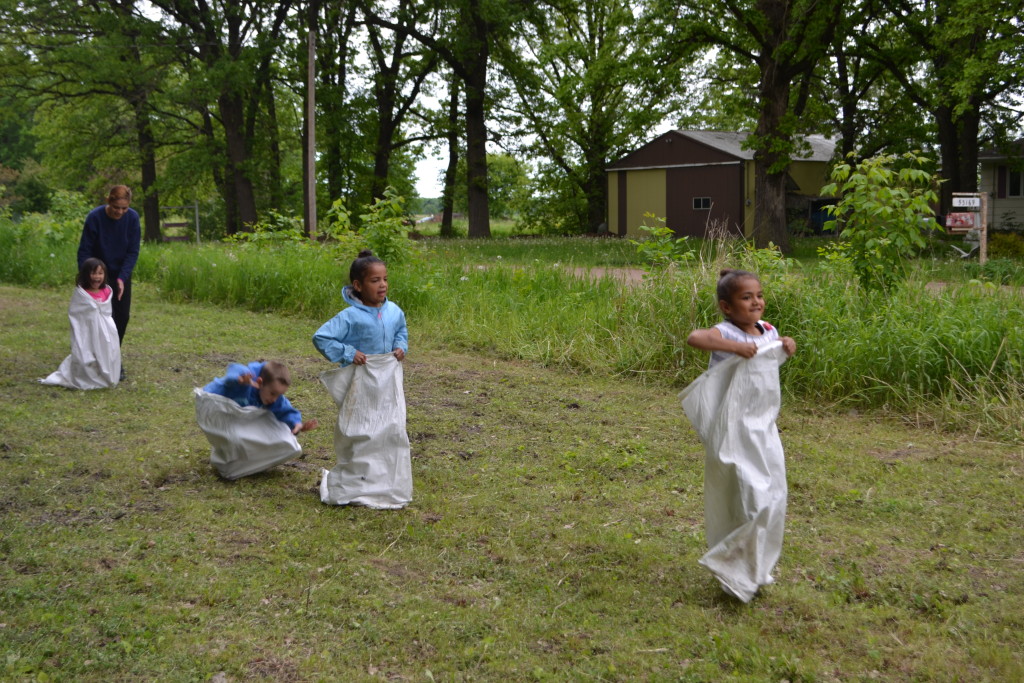 When we were cleaning the feed sacks out of the barn in preparation for the party Avril came up with the idea of a sack race. As the children were racing one guest said, "Oh look there is actual dust coming out of the sacks." Oh my, not exactly dust, more like remnants of the feed. Life on a farm.
No Doeun family event would be complete without a basketball game or some variation. Here the children have a shooting contest. Notice Miracle, our pet goat that lived in our house for awhile roaming, in the bottom left. The only bad part was when she decided to try some of the buffet and we had to throw away some food, and she got sent back to the barn and had to be monitored for a couple days to make sure she didn't get sick.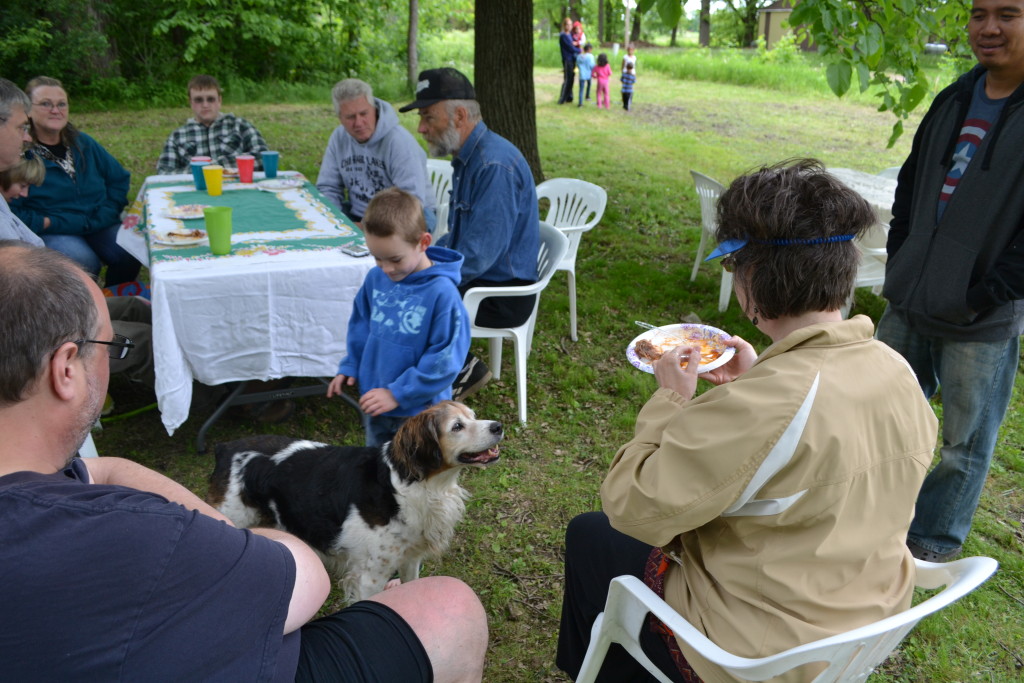 The dogs don't normally get to be at parties, but Hiro certainly loved the attention.
The animals were a big hit, here is Miracle's son from this year.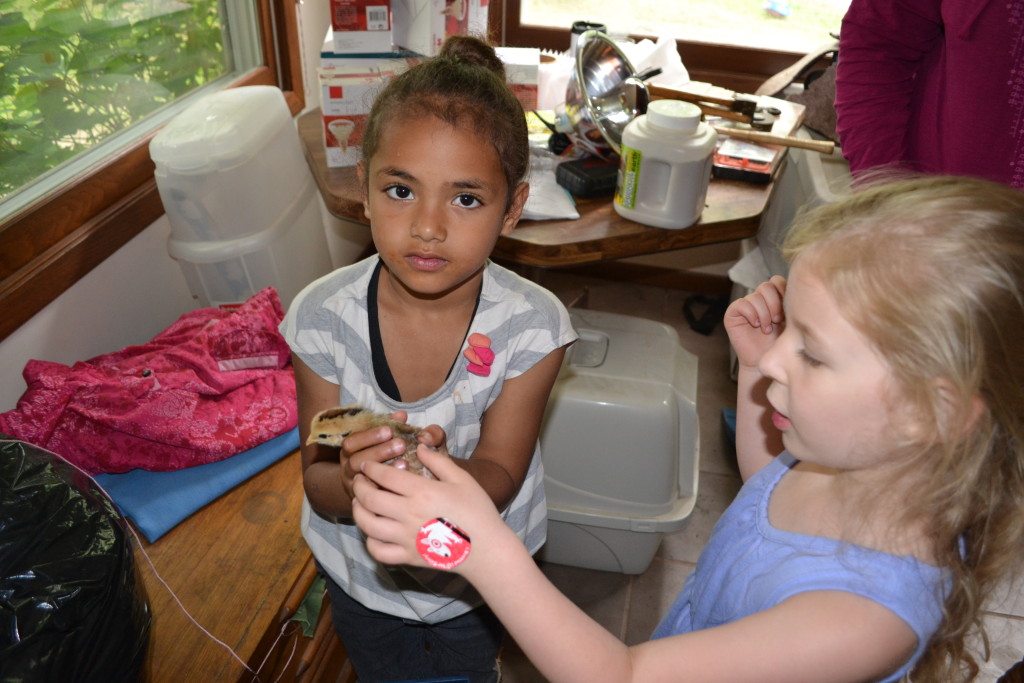 The one area I didn't get cleaned, but where we are keeping the chicks, so a popular spot none the less.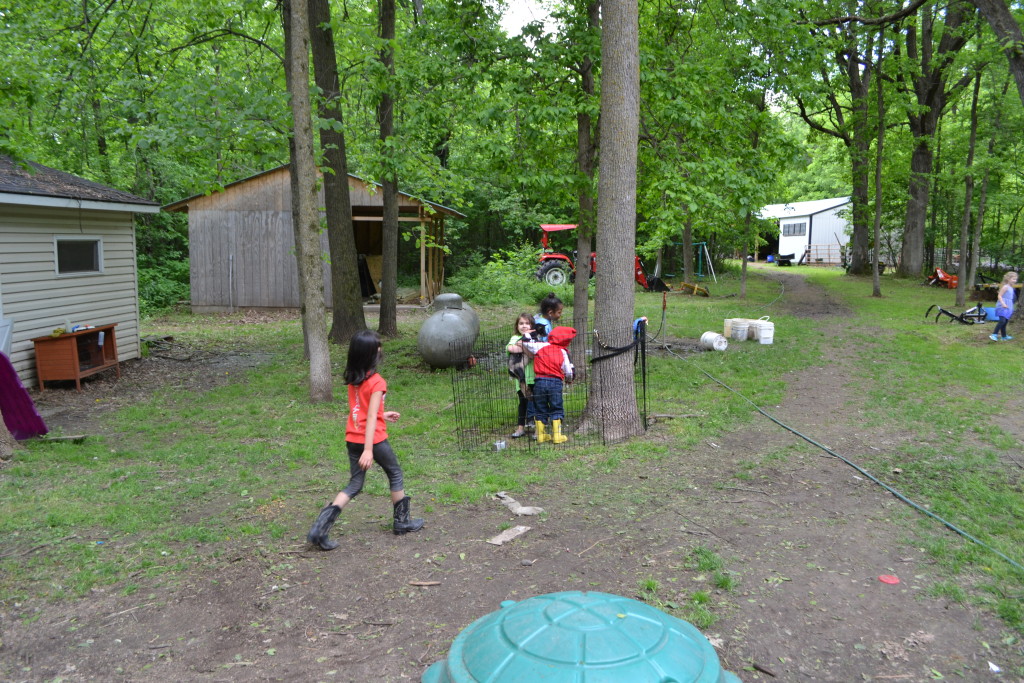 There was also tours, a scavenger hunt and face painting. So much fun for the day. Hope you can make it out next year.