It is always interesting how nature intersects with our human constructions. I remember seeing pigeon nests as a child tucked away in I beams in the skyway in downtown St. Paul. More recently hawk's nests on electrical poles along the highway. But this year we have our own story.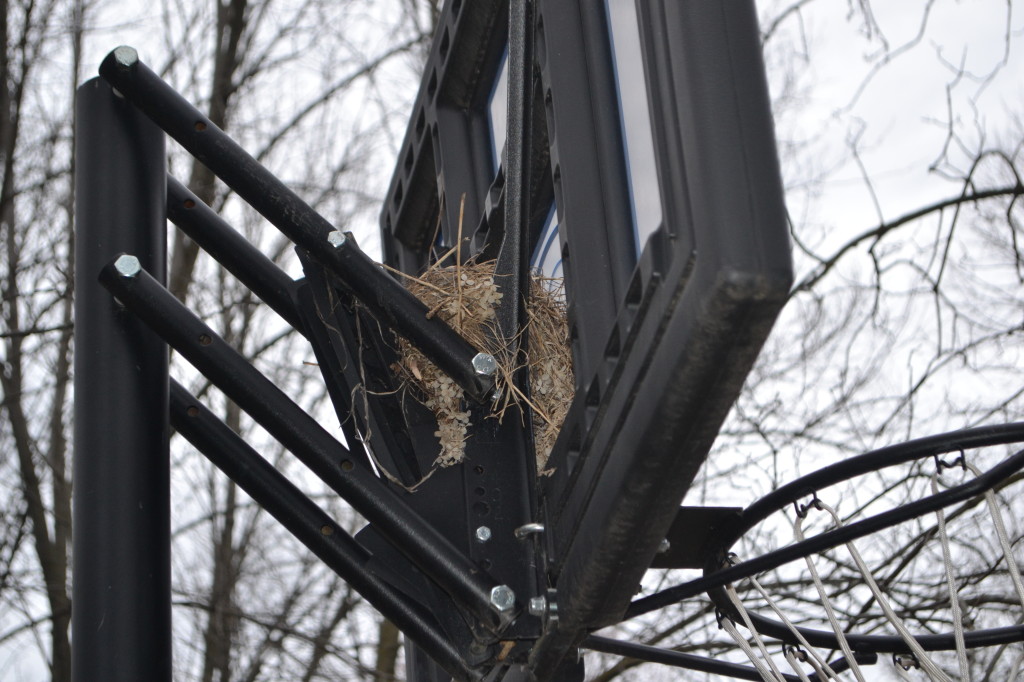 The children have been anxiously waiting for the snow to melt, then there were the cars and tractors in the way, finally this weekend the hoop was clear but we noticed something interesting.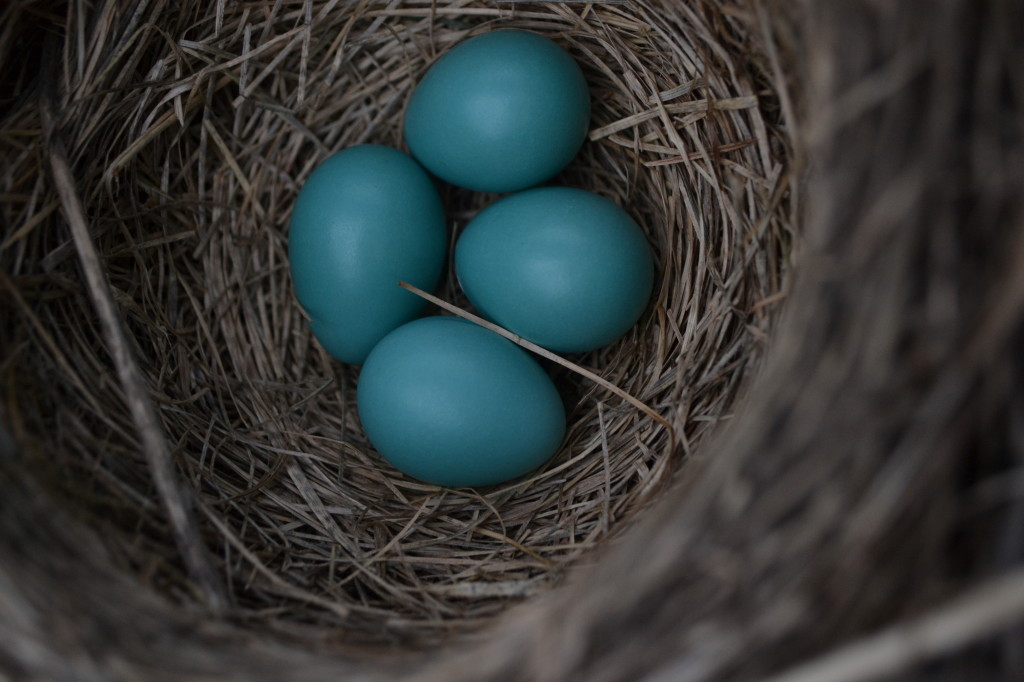 We had noticed a bird flying back and forth. I knew what it was but honestly had never seen a nest before. We are trying very hard to hold back our curiosity and not disturb them too much but we had to take just a quick peek. The children we completely amazed and I was too. I have never seen a bird nest up close and personal and in use. So we have all agreed that there will be no basketball until those little babies move all and we are anxiously watching (from a distance most of the time) the progress they make. So many lessons,
How do birds make nests? We recognize much of the building material.
How long for baby birds to hatch and Mature? Still working on that
Also learning how to observe but not disturb and how to be considerate of even the smallest creatures. On a side note with all this rain we are learning a lot about worm saving. Yes bird saving and worm saving don't really go together but that can be a lesson for another day.