This weekend we had snow. Snow so significant that Minnesotans, who are normally quite used to large amounts of wet stuff being dumped on us, canceled virtually all possible activities and stayed home for the weekend. This all happened on April 14 and 15th! While I love being home and snow can be quite fun my sanity saver has been the knowledge that soon, very soon we will be wearing sandals and shorts again.
Honestly I was feeling pretty down. We have been having a big life transition where we have come to realize that our farm will be a hobby farm versus a farm that supports us monetarily. It hasn't been an easy realization. We have questioned a lot of decisions up to this point. We even contemplating putting our farm on the market and moving back to the city where it would be easier for us to both work outside the home.
But the children rebelled against the idea. This is their home and this is where they want to stay. This weekend I was reminded why I want to stay too. I was going out to do afternoon chores when I spotted something black in the snow. On closer inspection it was a little lamb and suddenly chores became very exciting. I leaped the fence–actually climbed over clumsily. Picked the lamb up and stuffed it in my coat. Then I had to wait for someone to come help me out as I couldn't climb out holding the lamb.
We rushed her back to the house where she got a quick warm bath and a blow dry. I left her with the children as they continued to dry and warm her and went back to try and find out which sheep had given birth.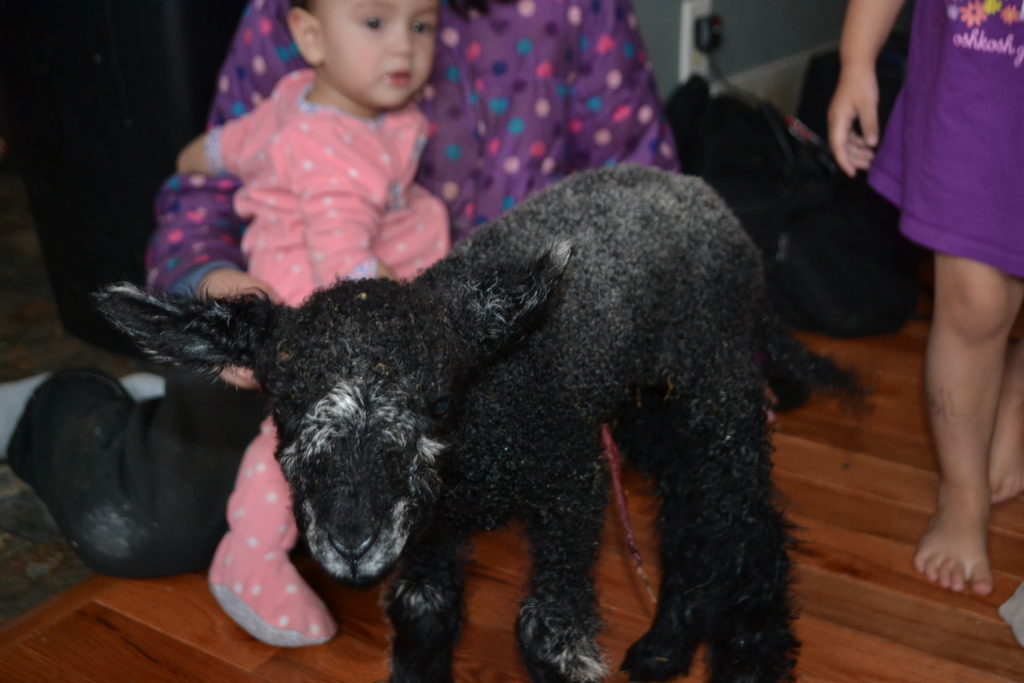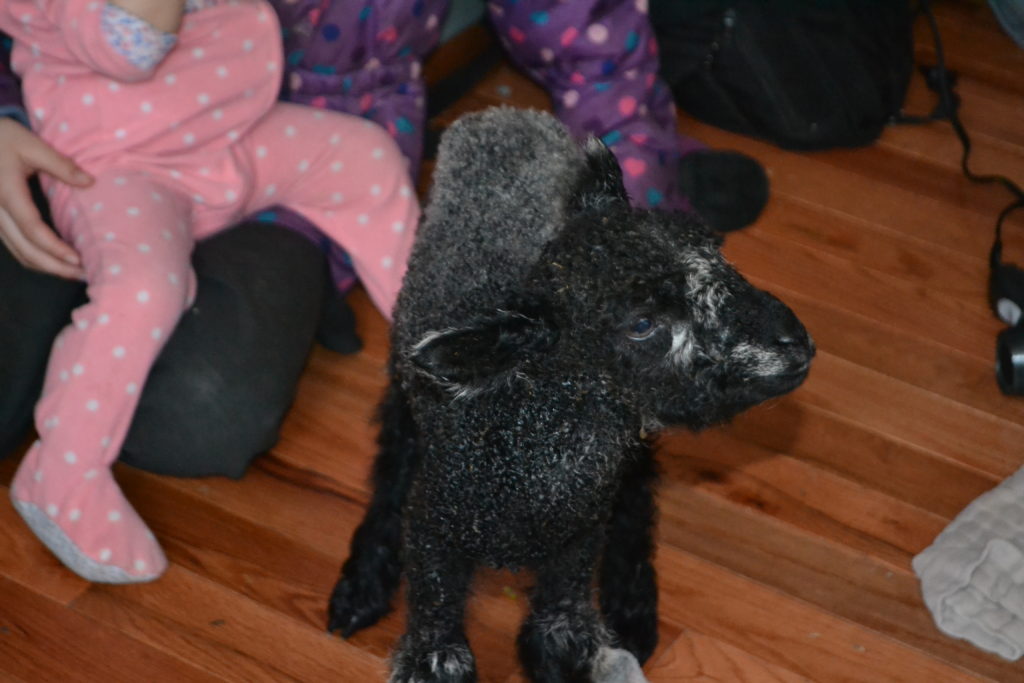 It has been a rough year for our animals. We thought that maybe none of our sheep were pregnant. In fact this little one's mom was the one we were sure wasn't but I guess life finds away. We spent the next 30 minutes cleaning up the mom, getting the hind quarters sheared so the baby would have no trouble nursing and getting a pen set up for mom and baby complete with a heat lamp. I knew the mother had been attentive because the baby had been cleaned. When we returned little Lucy to her mother after being warmed and dried they talked to each other. The mother was definitely making different kinds of noises then I have heard before (this is our first lamb) and nudging the baby to eat. We were so glad that the separation and human scent didn't disrupt bonding.
I told Proeun that night, this is why we live here. This is why we have animals. Even though there are heartaches and tragedies life still finds away, even in the middle of a snow storm.